FLAVORS OF THE AMAZON
The menu at the Cristalino Lodge was prepared by renowned Chef Fábio Vieira, one of the leading figures in Brazilian gastronomy, and offers a wide range of recipes. Fábio presents a typically Brazilian menu, using a spontaneous blend of flavors from the Amazon. Here are some of the dishes that will delight you at the Cristalino Lodge.
BAKED TAMBAQUI, IN THE HOUSE STYLE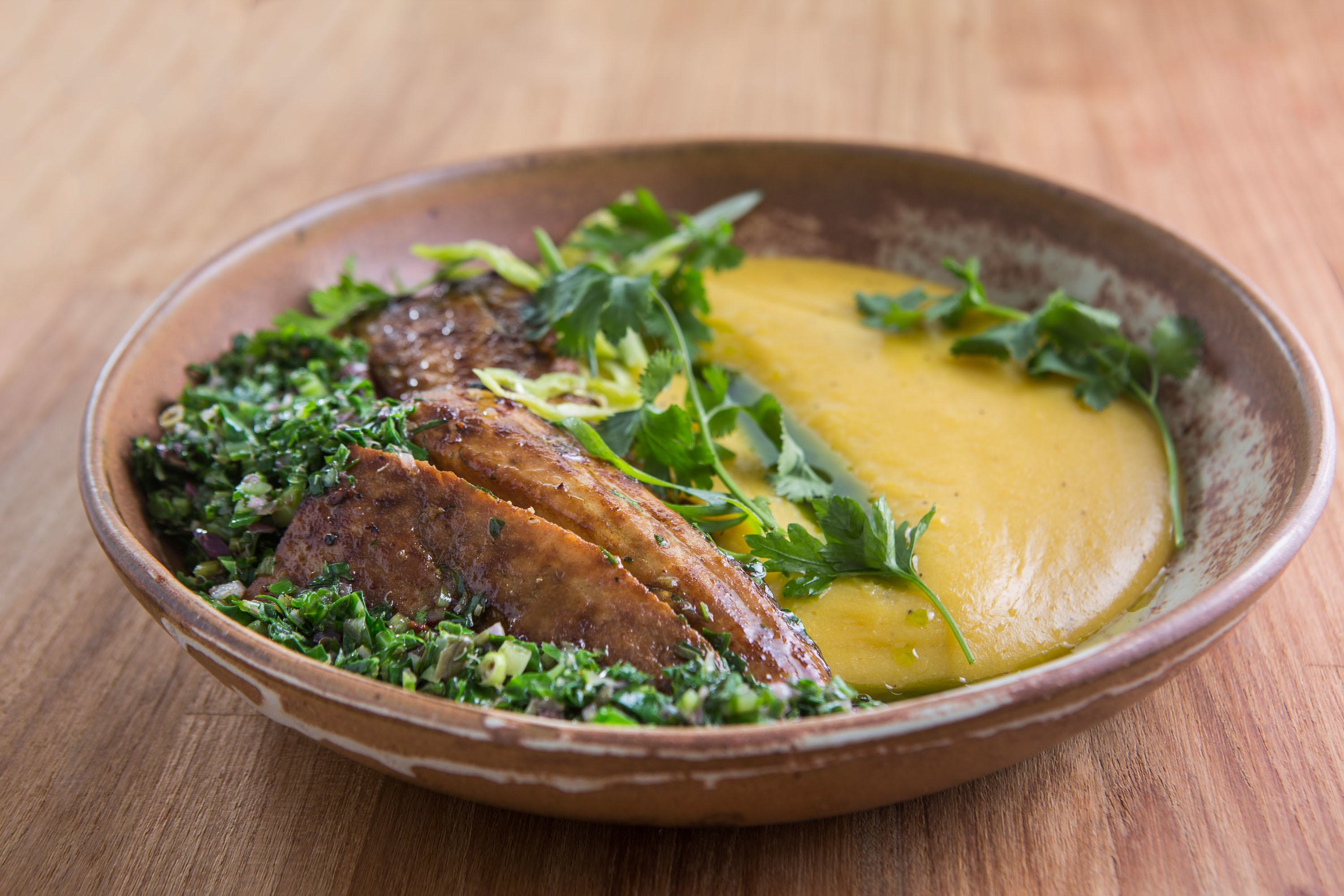 Boneless, baked and caramelized tambaqui (pacu fish), with honey and black tucupi (cassava broth). Served with mashed potato, a touch of puxuri (Amazon nutmeg) and a vegetable sauce.
AÇAÍ GAZPACHO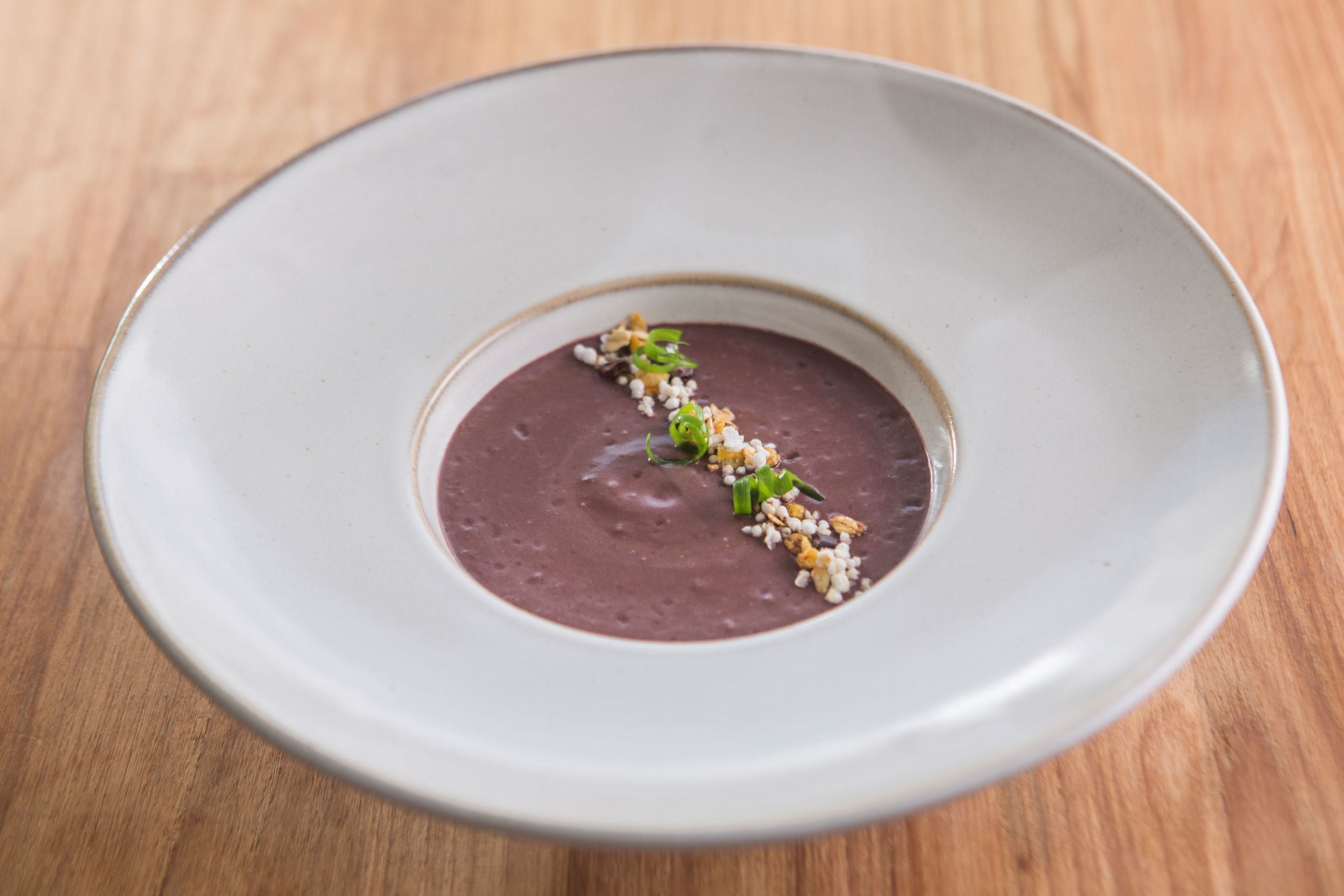 A classic gazpacho recipe, with the addition of açaí berries fresh from the forest.
AMAZON CODFISH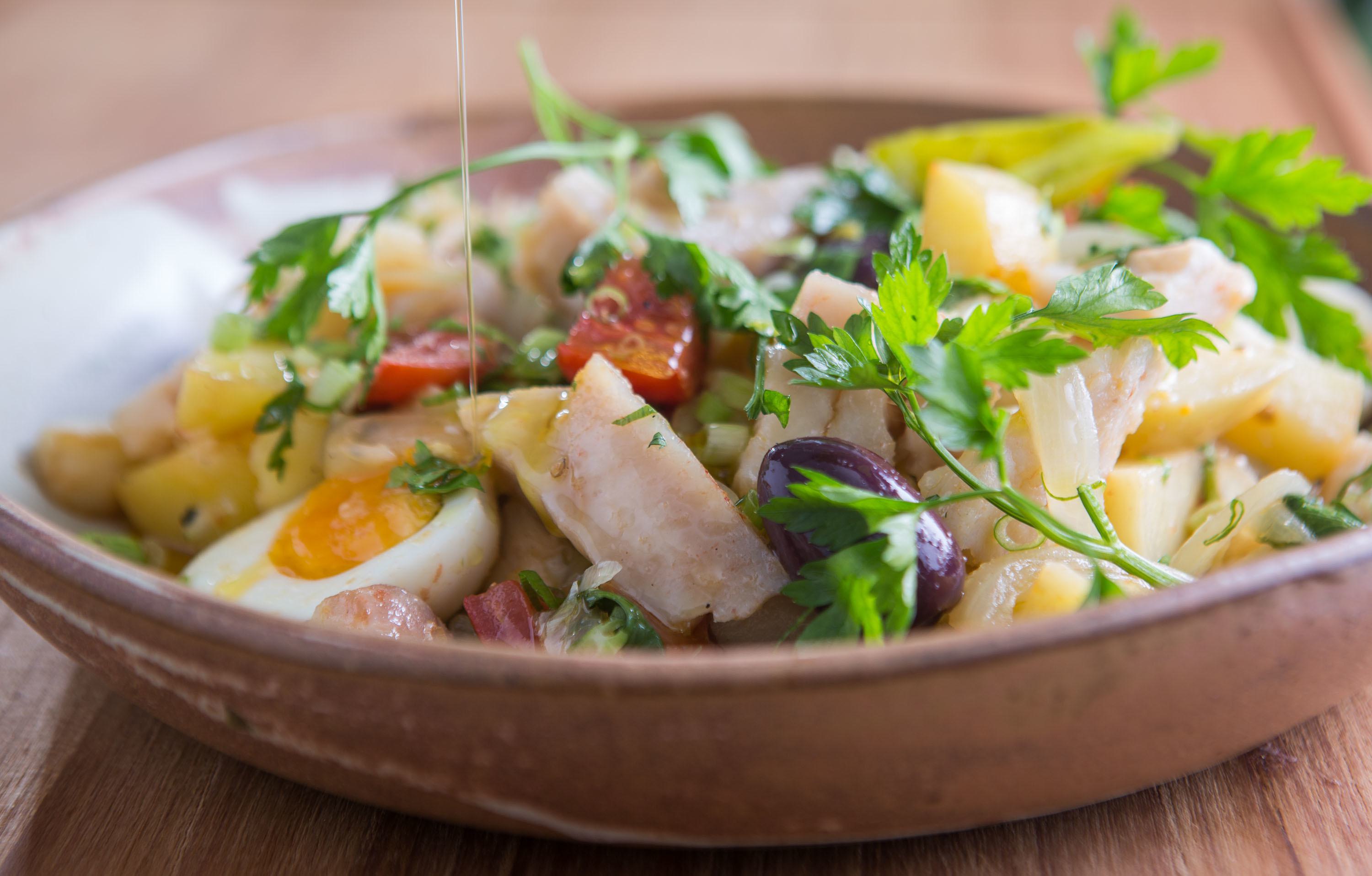 Pirarucu (arapaima), salted and cured in-house, with a confit of olive oil, garlic, tomatoes, potatoes, eggs and black olives.
CRISTALINO CREAM OF TARTAR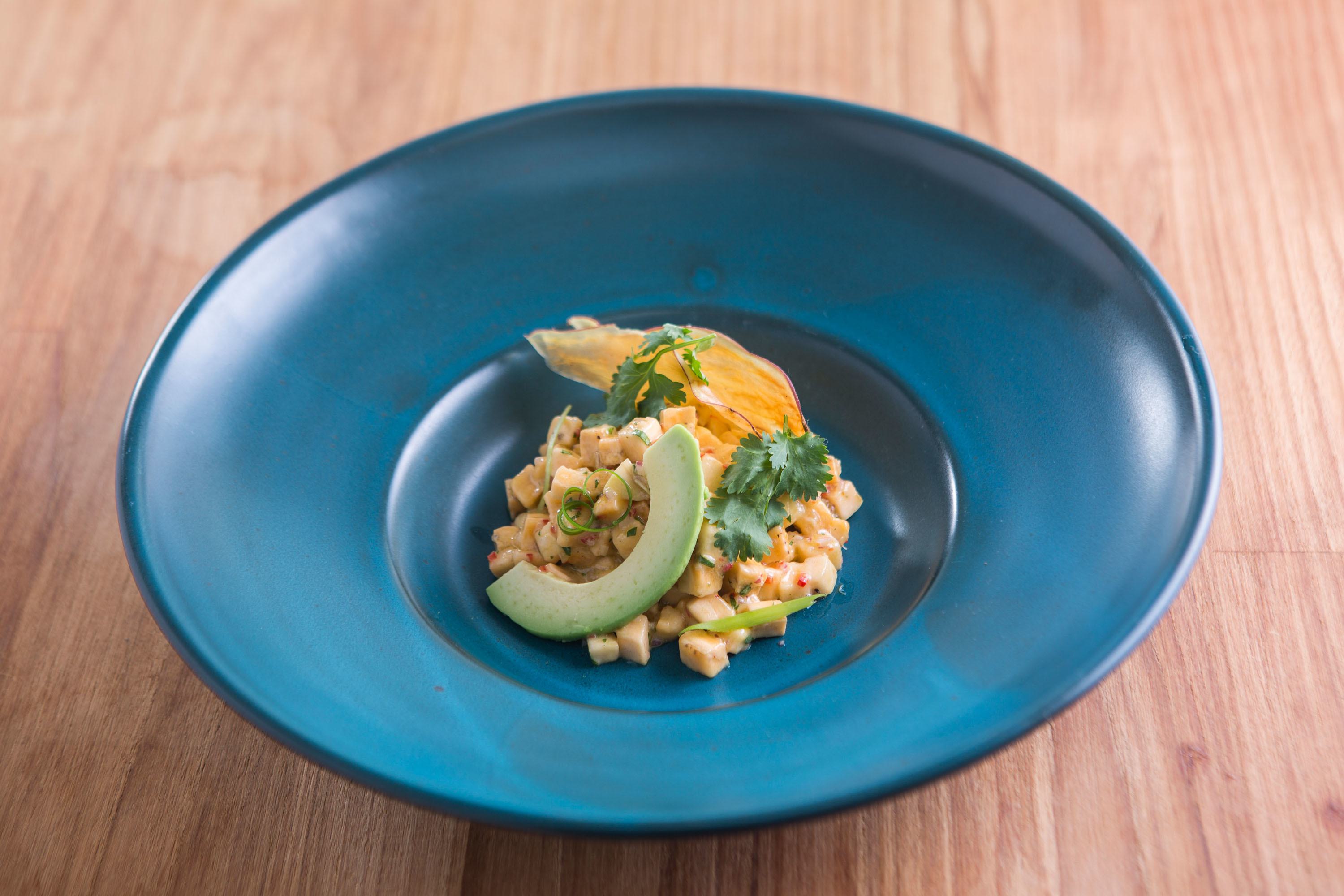 Medium-sized plantains, Dijon mustard, capers, red onion, ginger, chili and aromatic peppers, served with sweet potato chips and sliced avocado.
MUSHROOMS WITH TAPIOCA
Fresh mushrooms sautéed in butter with garlic and soy sauce, served on a banana leaf with tapioca and house specialty seasoned salt.
ABOUT CHEF FÁBIO VIEIRA
Acknowledged to be one of the leading chefs for Brazilian cuisine, Fábio has a signature menu that combines stories about his family, with their Spanish background, his time at the Hofmann Restaurant in Barcelona – with a star in the Michelin guide – and his passion for Amazon ingredients and culinary techniques. In 2014, Fábio was named Breakthrough Chef in the special edition of Comer & Beber and featured in the selection of best dishes by Paladar Estadão (2017/2018) and Veja São Paulo (2019), among other awards. Fábio has led the development of the Cristalino Lodge menu since 2022.