KNOWLEDGE IS VALUABLE
WHILE YOU'RE RESTING, TAKE SOME TIME TO LEARN MORE ABOUT THE BIRDS AND ANIMALS OF THE AMAZON REGION.
In the reading room, you can find curious facts and publications on biodiversity. With books covering a variety of areas, such as ornithology, biology, ecology, natural sciences and photography, this small library has comfortable sofas, tables for taking notes, direct and indirect lighting, complimentary Wi-Fi internet, a system of natural ventilation and screen walls looking out at the native forest.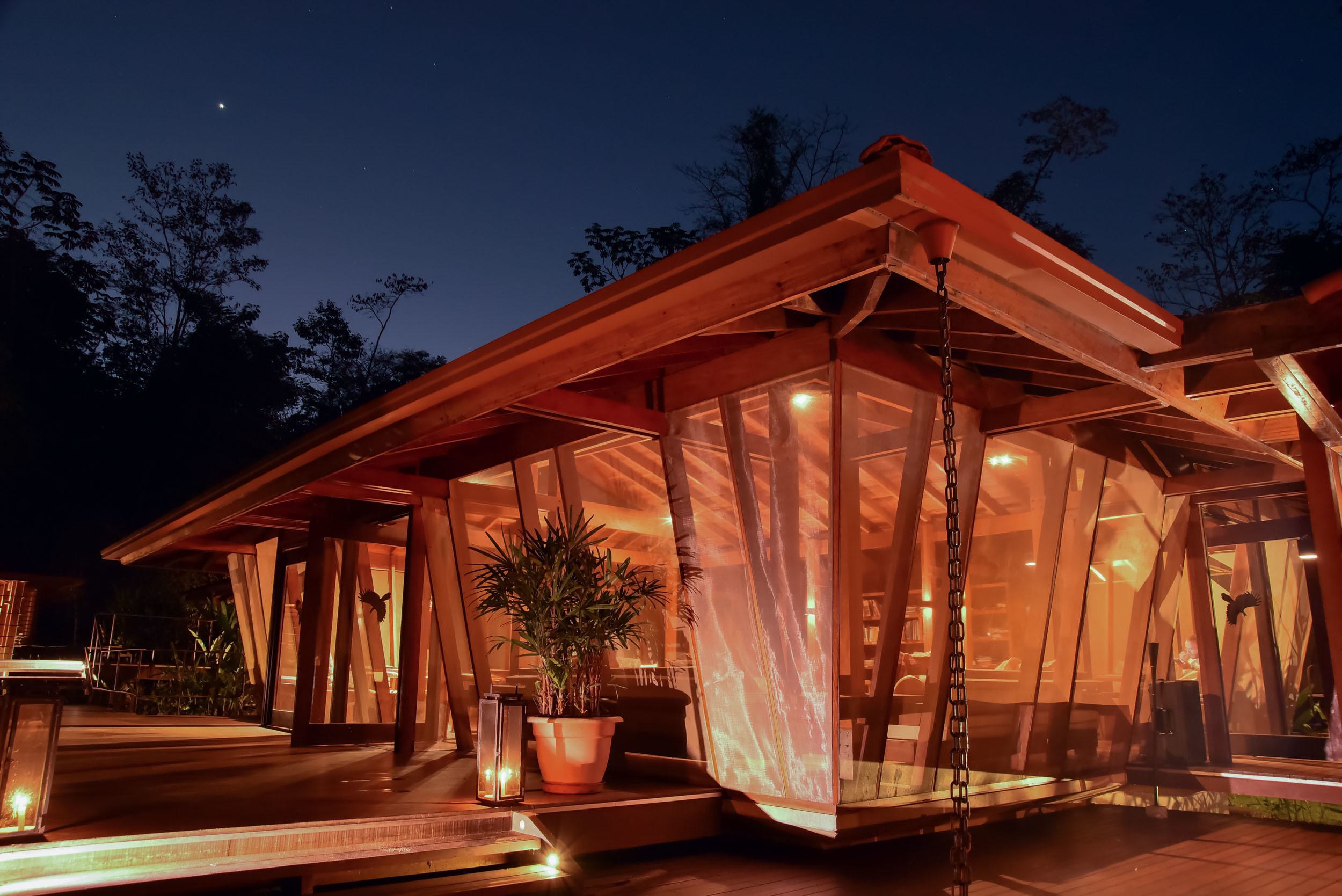 Reading room at night, with large windows offering views of the forest.
Don't miss out on hearing about the guides' adventures. You will not only learn about what was seen during the day's explorations, but you can also hear stories from those who regularly walk the Cristalino trails and have accumulated considerable knowledge about the forest.