ADVENTURES TO SHARE AS A COUPLE
An Amazon adventure can also be a romantic journey for two, as you share an enchanting experience that is a novel break from your daily routine.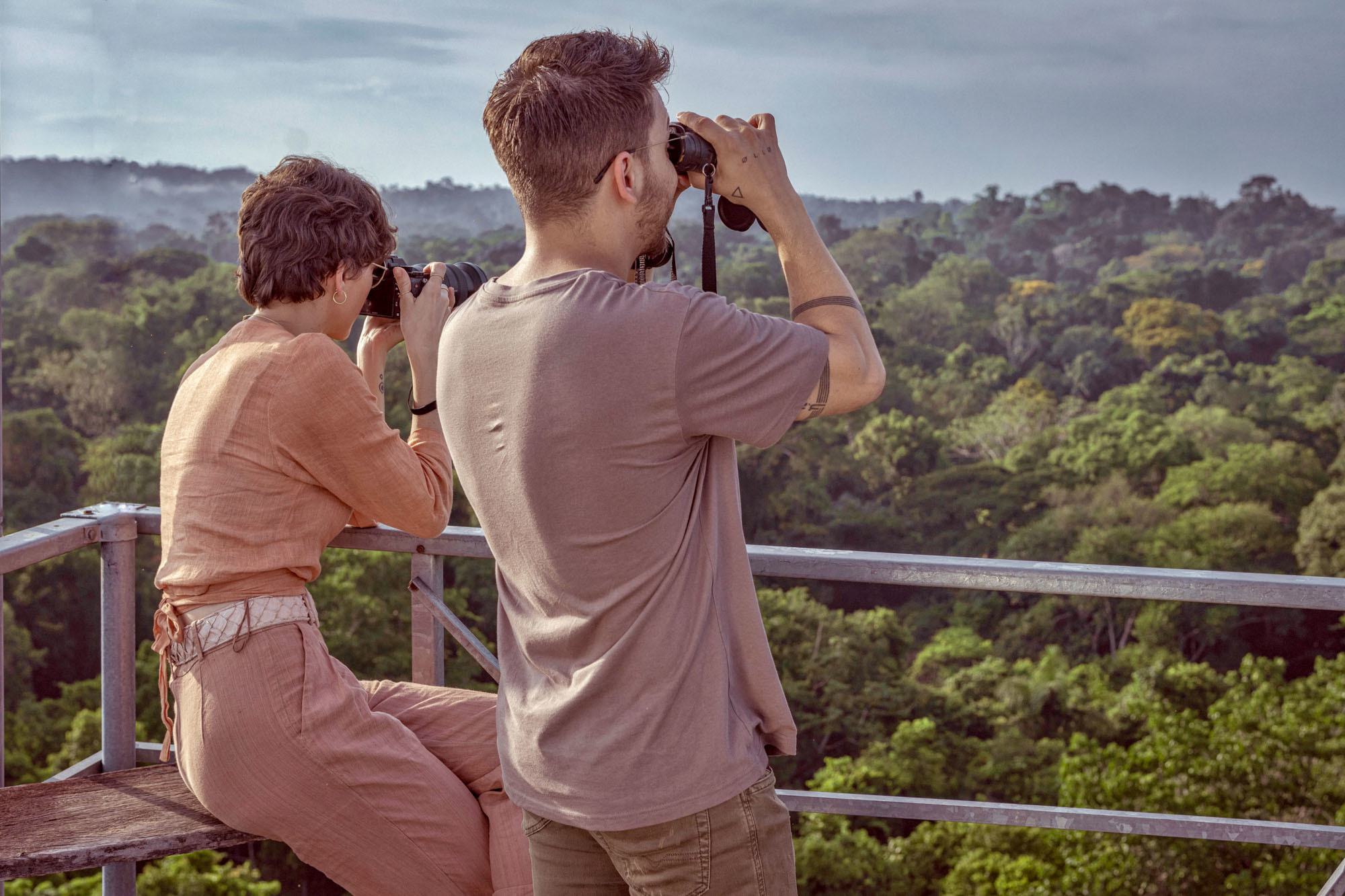 End of the afternoon, from one of the Cristalino Lodge observation towers.
The Cristalino Lodge is the ideal getaway spot for delightful moments amid nature: watching the colorful sunrise from above the tree canopy, the sunset reflecting in the flowing river water, taking in the star-filled sky over a candlelit dinner, an invigorating bathe in an open-air bathtub and cozy nights in your comfortable bungalow.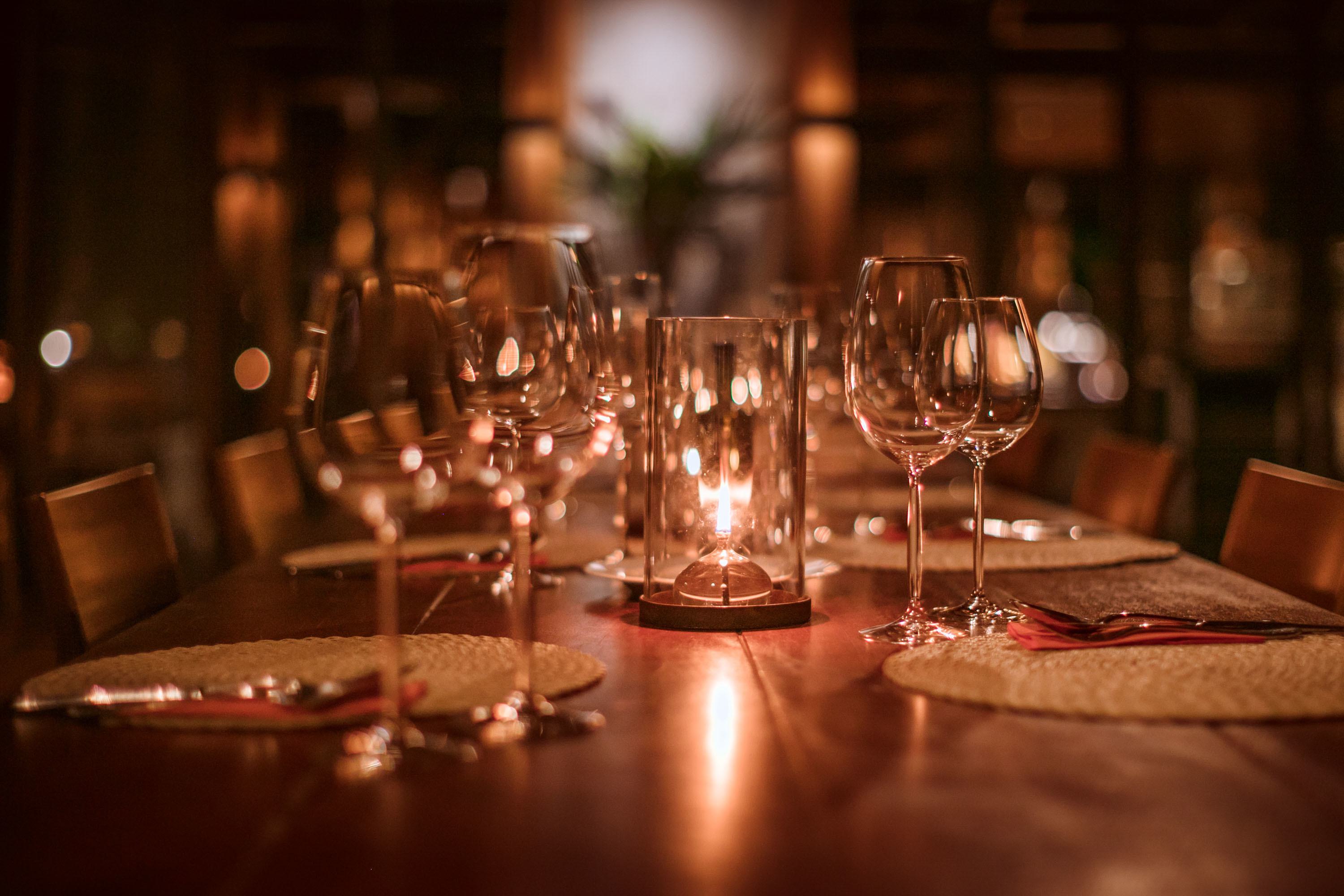 Dinner by candlelight.
SUGGESTED ACCOMMODATION
For a romantic visit, we suggest going for a Special Bungalow, with its secluded outdoor bathtub. A Bungalow and a Junior Bungalow are other great alternatives for your visit. Also check out the options for your itinerary.