CRISTALINO LODGE GUIDES
AT CRISTALINO LODGE, GUESTS ARE ACCOMPANIED BY EXPERIENCED GUIDES DURING ALL THE OUTDOOR ACTIVITIES
The Cristalino Lodge guides are nature lovers who are passionate about the Amazon. They have in-depth knowledge about the region's species and take great pleasure in sharing it with our visitors. The learning of these experienced professionals ranges from books to the trails, from the theoretical to the practical, teaching us to value this school that is the forest. Our talented and passionate team makes the Cristalino experience like no other in the Amazon.
The itinerary you are offered for your visit will be recommended by your guide, aimed at giving you the best chance of observing the wildlife, according to the season. Expeditions are available during two periods of the day:
First thing in the morning, capturing the freshness and energy of the awakening forest.
After lunch (and time for a nap), timed to catch the sunset on the return journey.
All the guides have long-distance radio and also carry a telescope and binoculars. Our team of guides plan according to the needs and interests of each group and they are bilingual and specialists in birds and nature photography.
PRIVATE SERVICE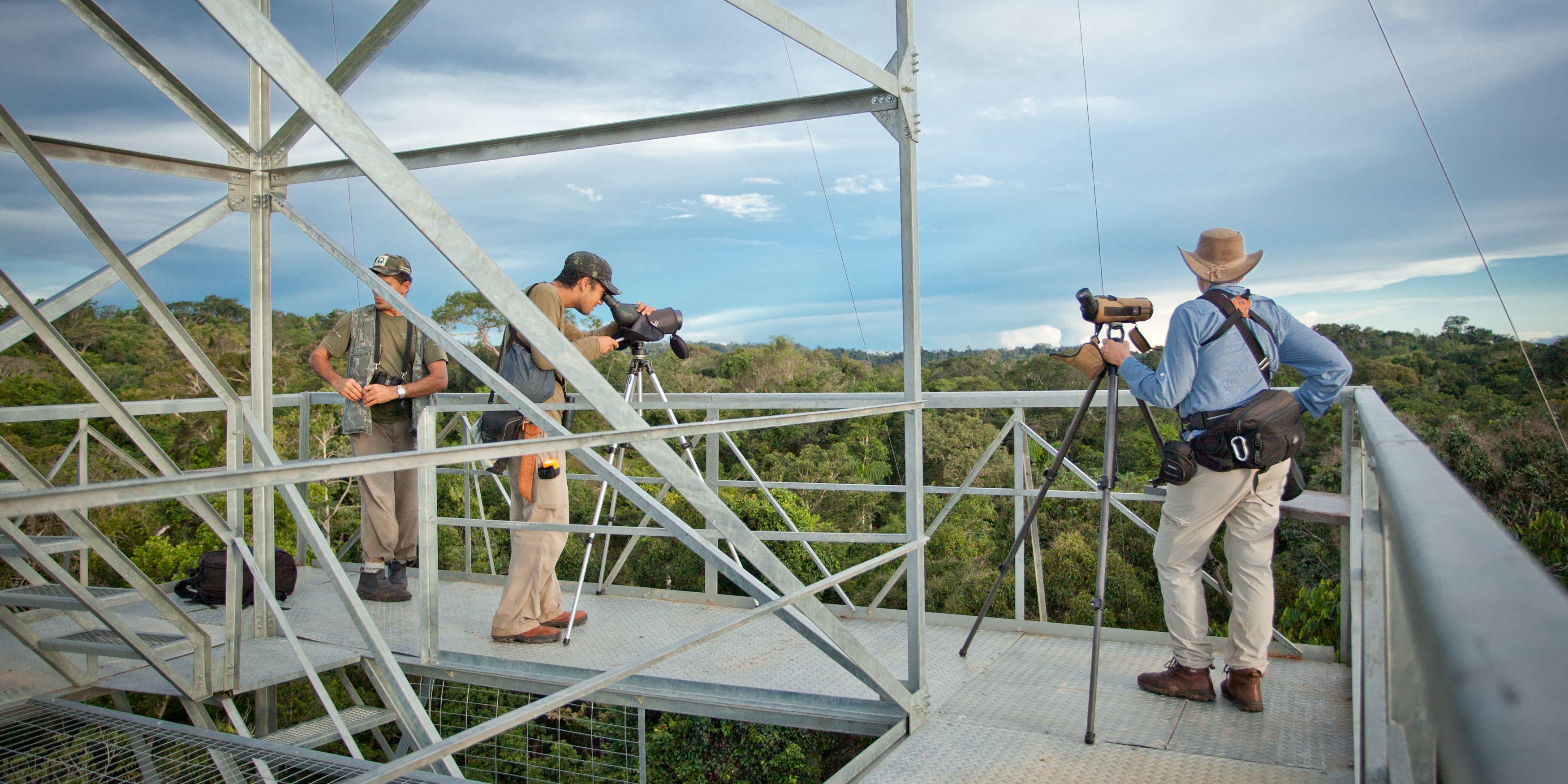 For visitors who want their own private guides, such services can be hired, subject to availability. For visitors who don't require a private guide, the groups may be organized according to individual interests, with each group having no more than seven people.