AWAKEN IN THE AMAZON
WHEN ONE BECOMES AWARE OF THE FOREST AND ITS IMPORTANCE, ONE IS FOREVER GUIDED BY THAT EXPERIENCE
Come quickly, before the sun surges above the horizon. Go out in silence, accompanying the melody of the birdsong. There it is. Vast and supreme. Isn't the Amazon wonderful when it comes alive? Feast your eyes on the majestic green carpet stretching before you. Delight in the pure, crystal clear water. Follow the trails as nature puts on a display for you. Sharpen your senses, to detect the presence of the jaguar, the anaconda, the harpy eagle, the giant river otter, the howler monkey and other forest celebrities.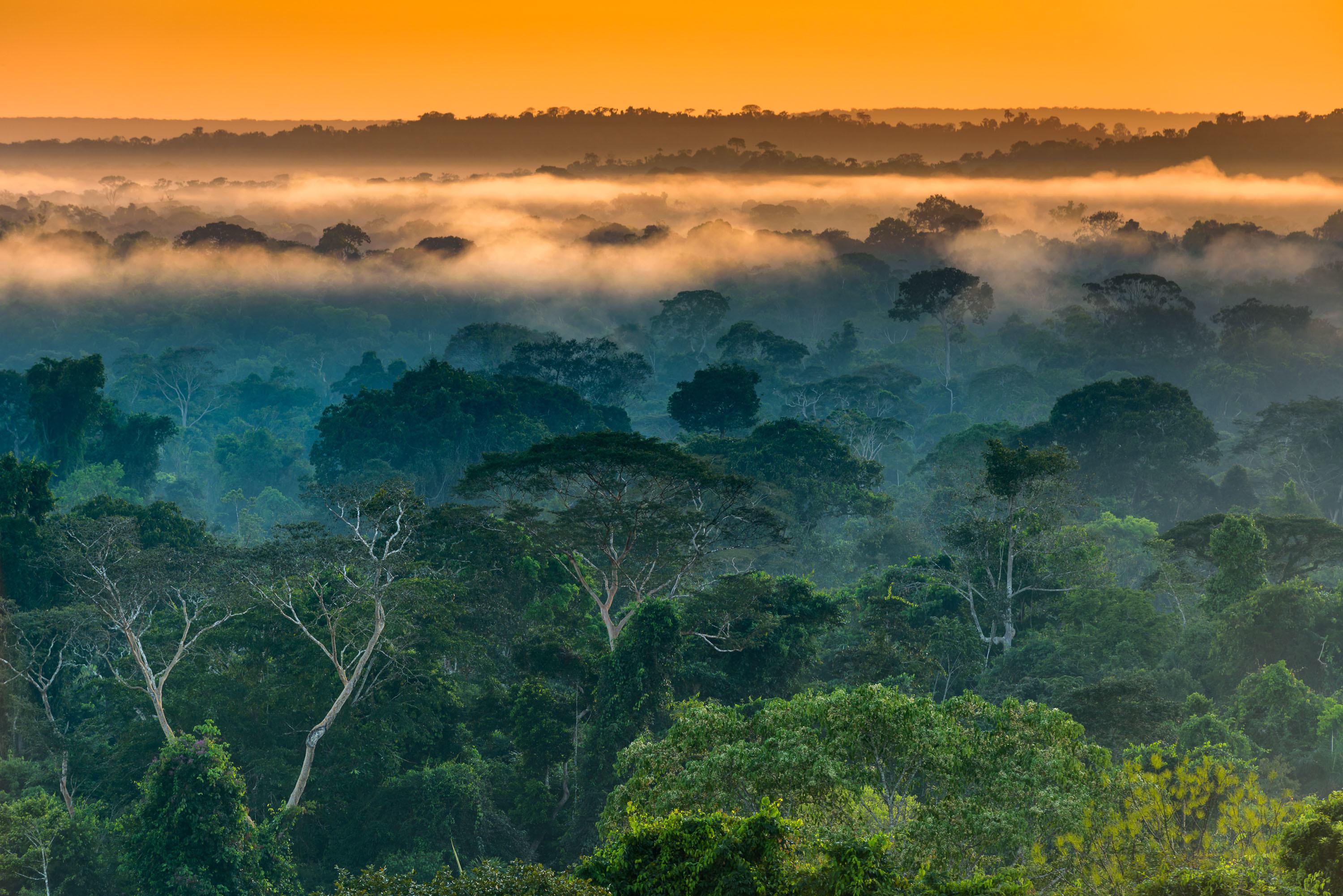 Visitors to the Cristalino reserve find the views inspiring.
TO REFRESH YOUR SOUL, WE RECOMMEND SNUGGLING INTO A BOAT AND GLIDING THROUGH THE FOREST IN SILENCE

Get your camera ready to capture the moment when the sun bids farewell, leaving a golden kiss on the Cristalino waters. The river that gave its name to this jungle lodge has ever since been nurturing our dreams of harmonious living. Tell your dreams to the stars and surrender to the enchantment of drifting off to sleep in the forest.
The Amazon represents the future of countless generations of life forms. It is the forest that holds many cures, in its medicinal plants, that brings water and life-giving moisture to many regions of Brazil, that nourishes the soil and the plants growing in it. It is our greatest defense against climate change and an ally in sustainable economic activities that benefit the community.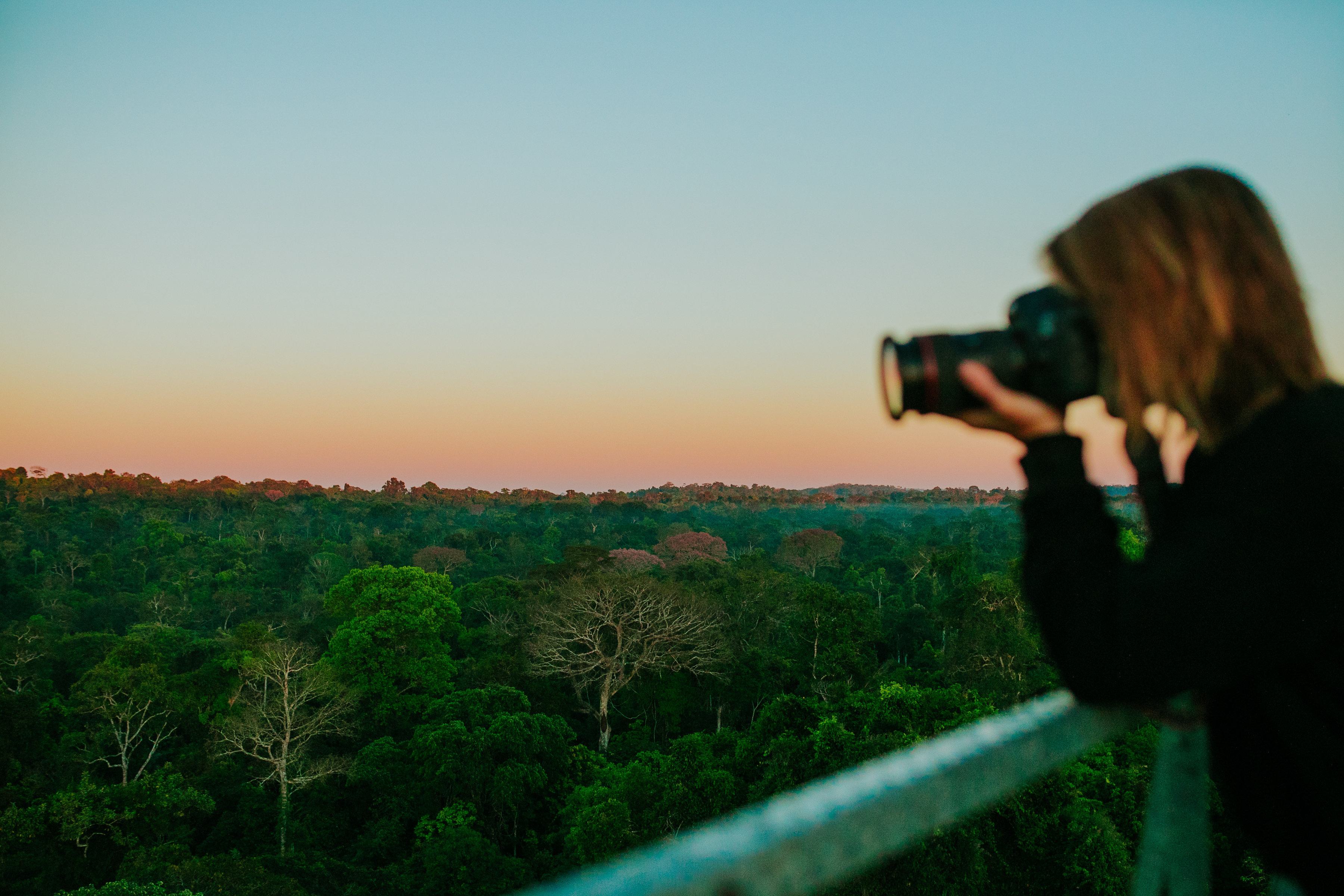 Capturing a new dawn in the Cristalino reserve.
WE ALL NEED THE FOREST AND THE AMAZON NEEDS YOU TOO
The Cristalino Lodge invites you to consider and comprehend the importance of our ecosystems, within their unique blend of biodiversity from three biomes: Amazon, Pantanal and Cerrado. We invite our visitors to join our conservation cause. A cause that makes it possible to keep the forest intact and share the benefits of nature.
Awaken to the Amazon. Become aware of the Amazon.