FASCINATING BEAUTY
The richest butterfly communities in the world are found in the Amazon rainforest. The Cristalino region has the largest list of butterflies published for a single locality in Brazil and the first to reach (and surpass) 1,000 species, with more than one third of the records coming from citizen science. The region accounts for about 29% of all the butterfly species in Brazil and one of the greatest richnesses known in the country.
The list was based on specimens collected by the researchers Luísa L. Mota, Keith S. Brown Jr. and André V. L. Freitas and was co-authored by Stephen J. Boddington, Curtis J. Callaghan, Gill Carter, Will Carter, Sidnei M. Dantas, Diego R. Dolibaina, Kim Garwood, Richard C. Hoyer, Robert K. Robbins, Aaron Soh and Keith R. Willmott. A very detailed confirmation of the species was performed by experts in each butterfly family, which was only possible due to the collaborative efforts of the authors. Something that makes the participants and Cristalino Lodge also very happy is the importance of citizen science and of the ecotourism to learning about the biodiversity in places like the Amazon.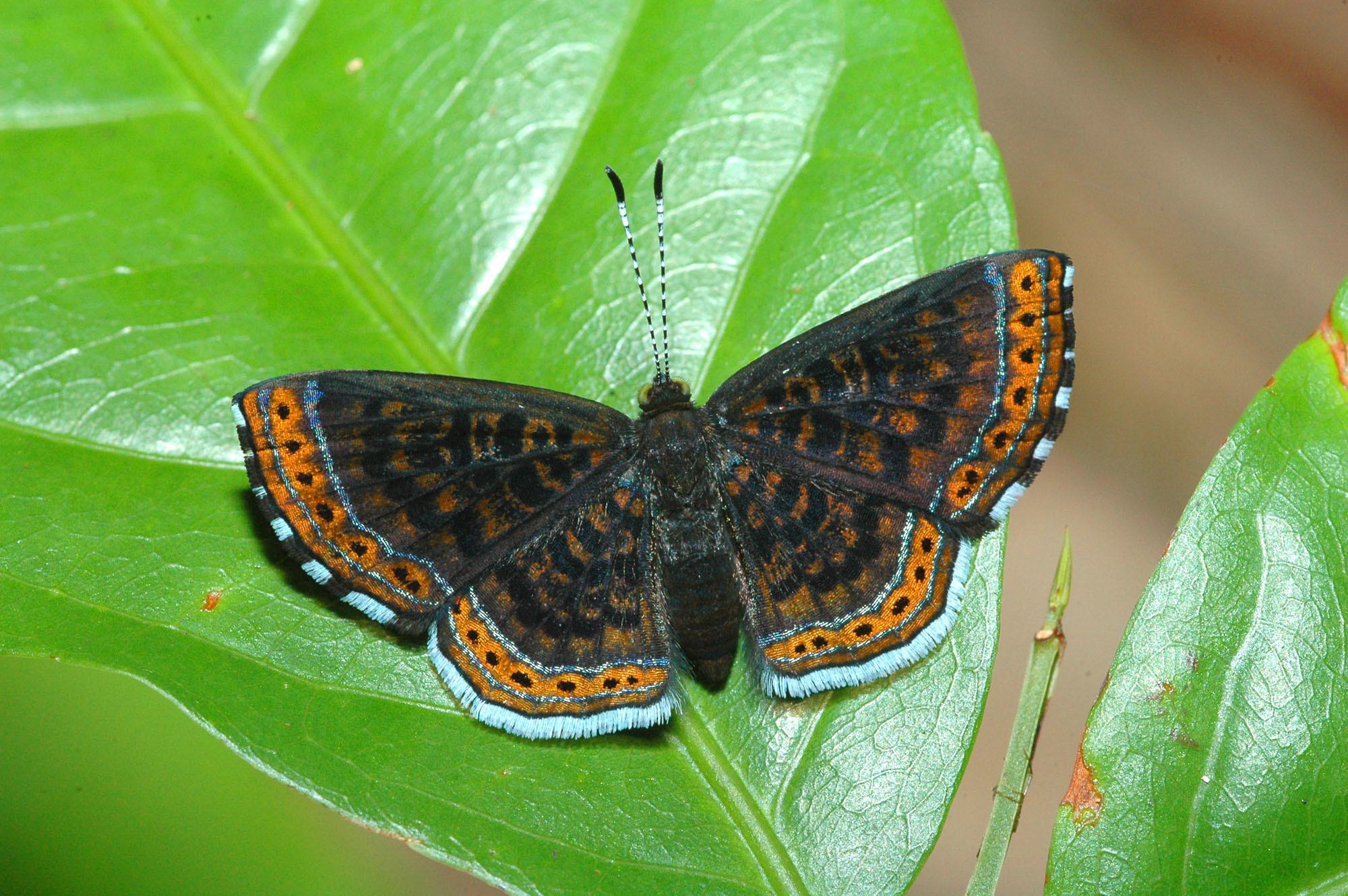 Chalodeta chaonotis.
Butterflies are part of a magnificent group of insects called Lepidoptera, and are important pollinators of flowers. Their wings tend to be very colorful, although not all the colors are visible to the human eye, while moths tend to have darker wings, although there are many exceptions to this rule. Almost all butterflies are active during the warmer hours of the day – usually between 10 am and 4 pm – and most of them are inactive at night, when they hide beneath leaves, as they also do when it rains heavily, for protection.
Adult butterflies need nectar and organic material in order to be able to mate. That is why it is very common to see them on beaches, rocks, plants and in the lower levels of the forest. Their stunning beauty made watching butterflies a popular leisure activity throughout the world.
FOR FURTHER INFORMATION
The butterfly expert John Banks made the film 'What's Going On Here?' about the species to be found at Cristalino Lodge. The film, with audio in Portuguese or English, is available as a courtesy of Cine Butterflies.
Also, take a look at our gallery of butterfly photos.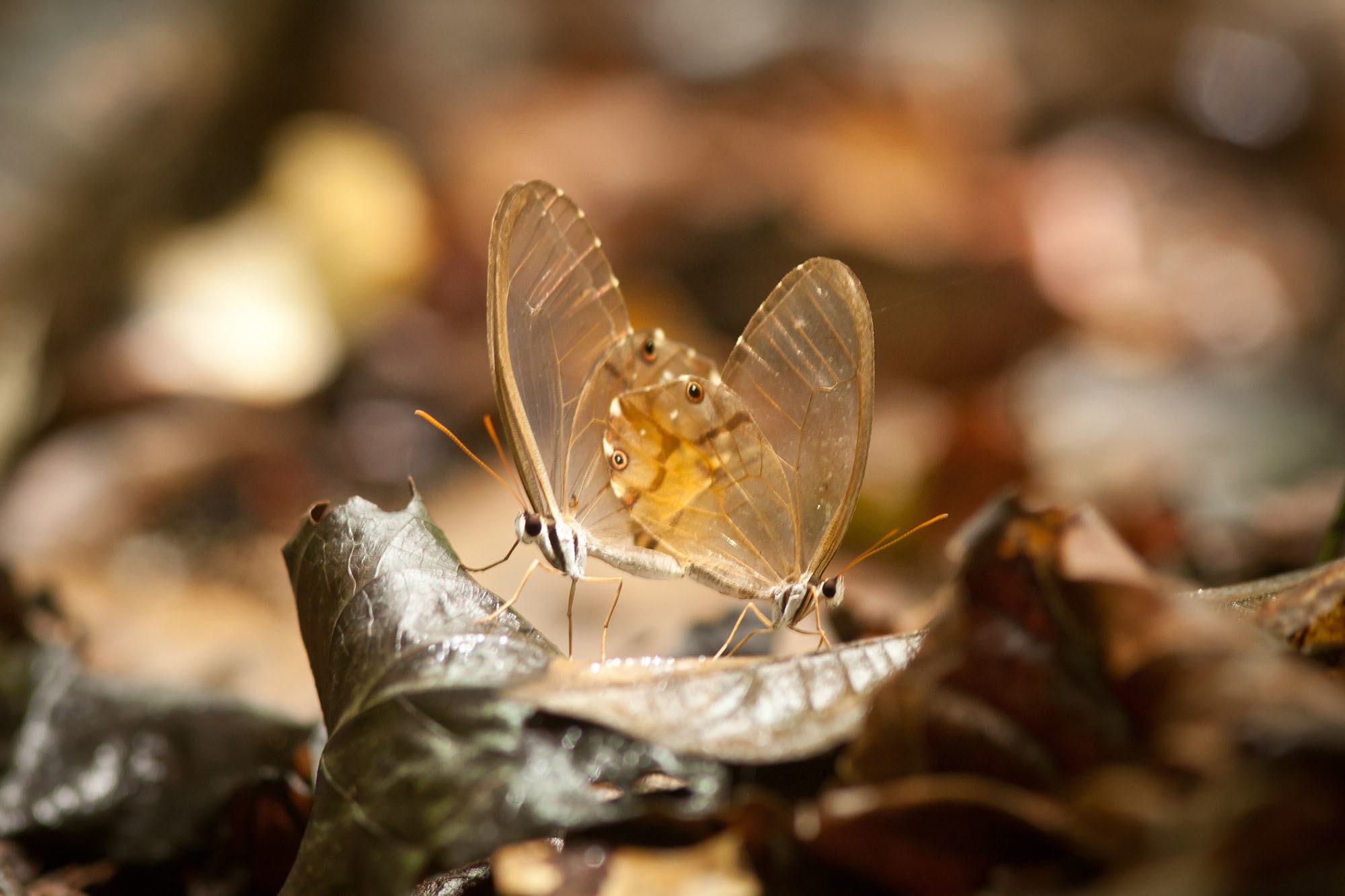 Haetera piera.