THE CAPTIVATING RIVER CRISTALINO
TAKE A BREAK ON THE FLOATING DECK
Situated in a prime spot on the River Cristalino, you can enjoy breathtaking scenery. There are rocking chairs, low tables, loungers, hammocks and parasols, in an area of 144 m2 (1,550 ft2) that is ideal for absorbing the energy of the fresh water flowing under a tropical sun.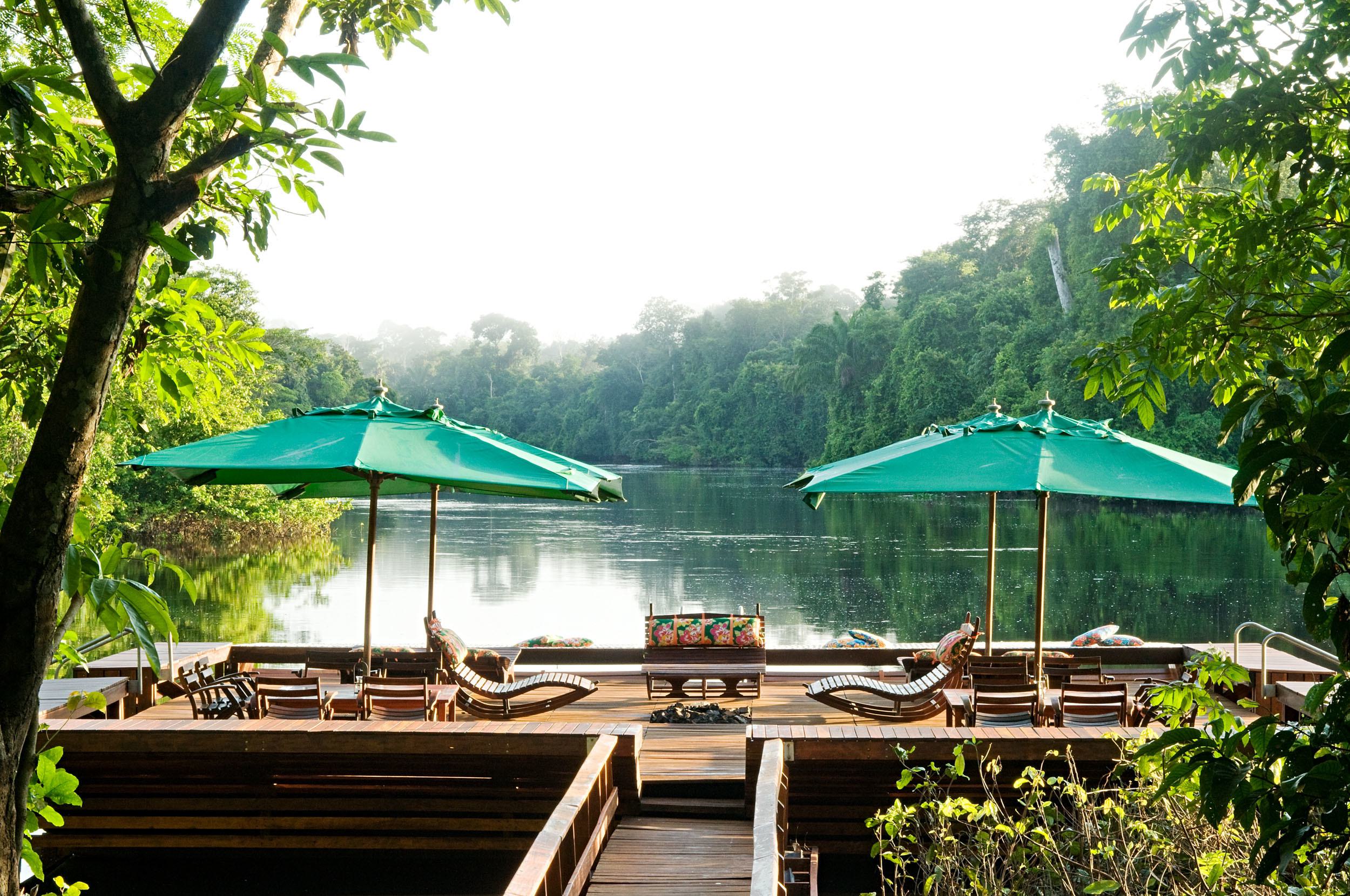 Floating deck overlooking the River Cristalino.
OPEN FIRE OVER THE WATER
At night, an open fire in the center of the deck creates a perfect atmosphere for contemplating the exuberant nature under a star-filled sky.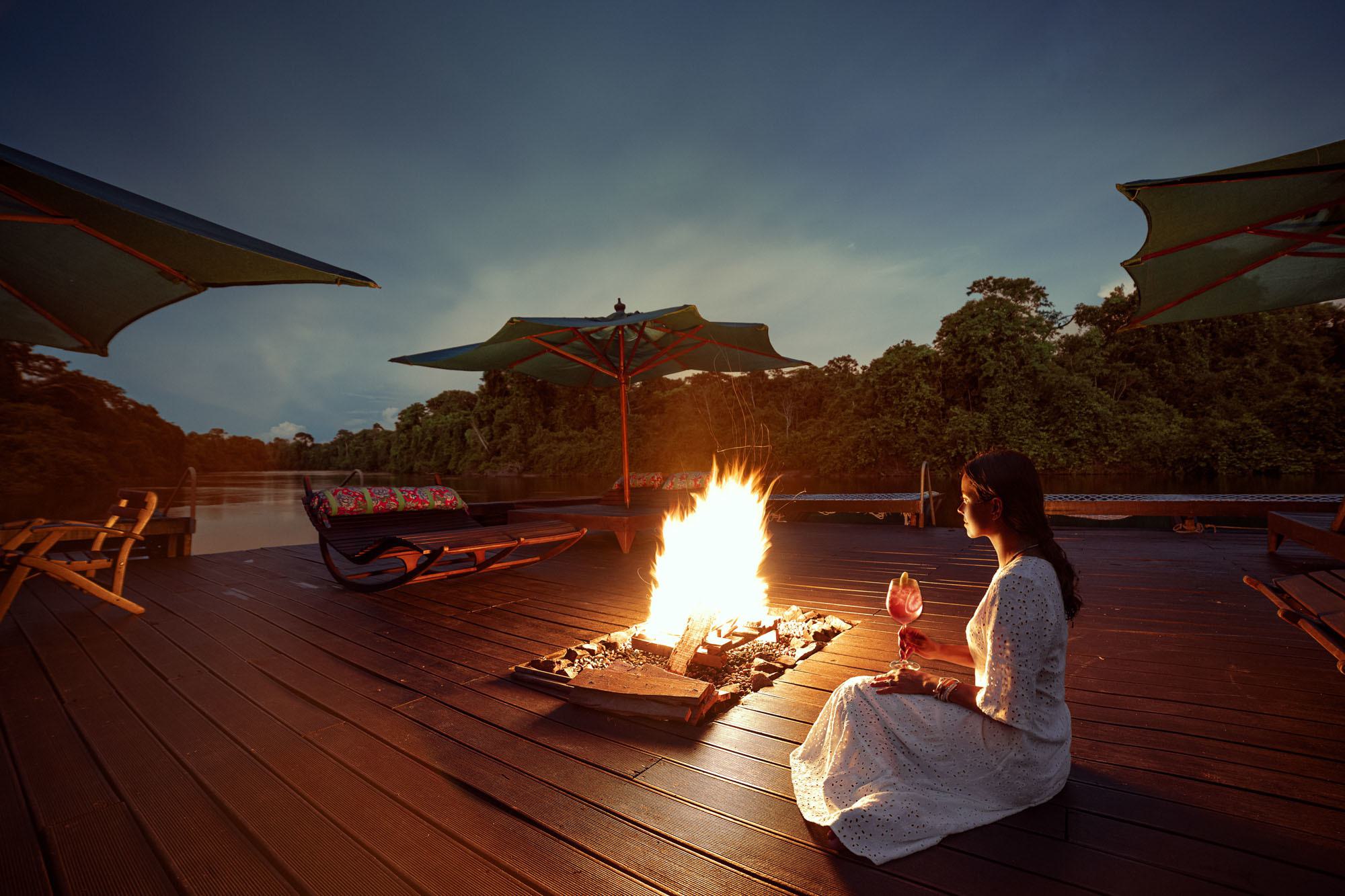 Open fire on the Cristalino deck.