OUR TEAM
TRANQUILITY, JOY AND CARE
The team that will take care of your experience at the Cristalino Lodge has two things in common: respect for nature and the pleasure of presenting the wealth of the forest to our guests.
From initial booking to reception at the airport and arrival at the Cristalino Lodge, our team takes care of all the details and offers support in planning the trip and throughout your stay, until the final departure. Everything here is carefully thought out for you to enjoy, in comfort, an awe-inspiring adventure in the Amazon.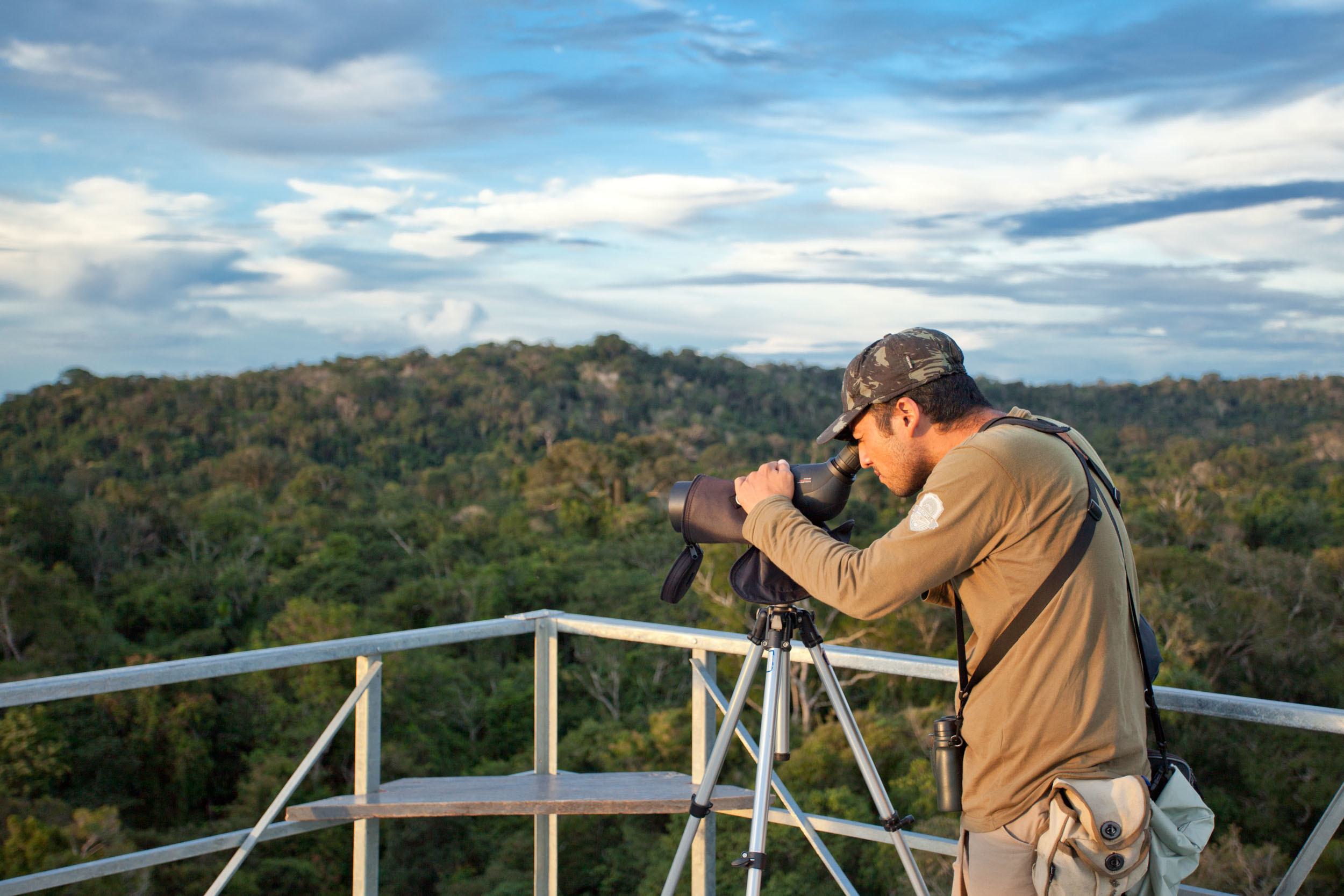 A Cristalino guide on one of the observation towers, spotting and explaining the biodiversity. Travel is, after all, a learning opportunity.
WANT TO WORK AT CRISTALINO?
If you are also passionate about nature and the Amazon, identify with our cause and want to be part of our talented team, fill out the form here.