WATER AND FOREST
THE RIVER CRISTALINO IS EXCELLENT FOR CANOEING, WITH SCENERY THAT WILL TAKE YOUR BREATH AWAY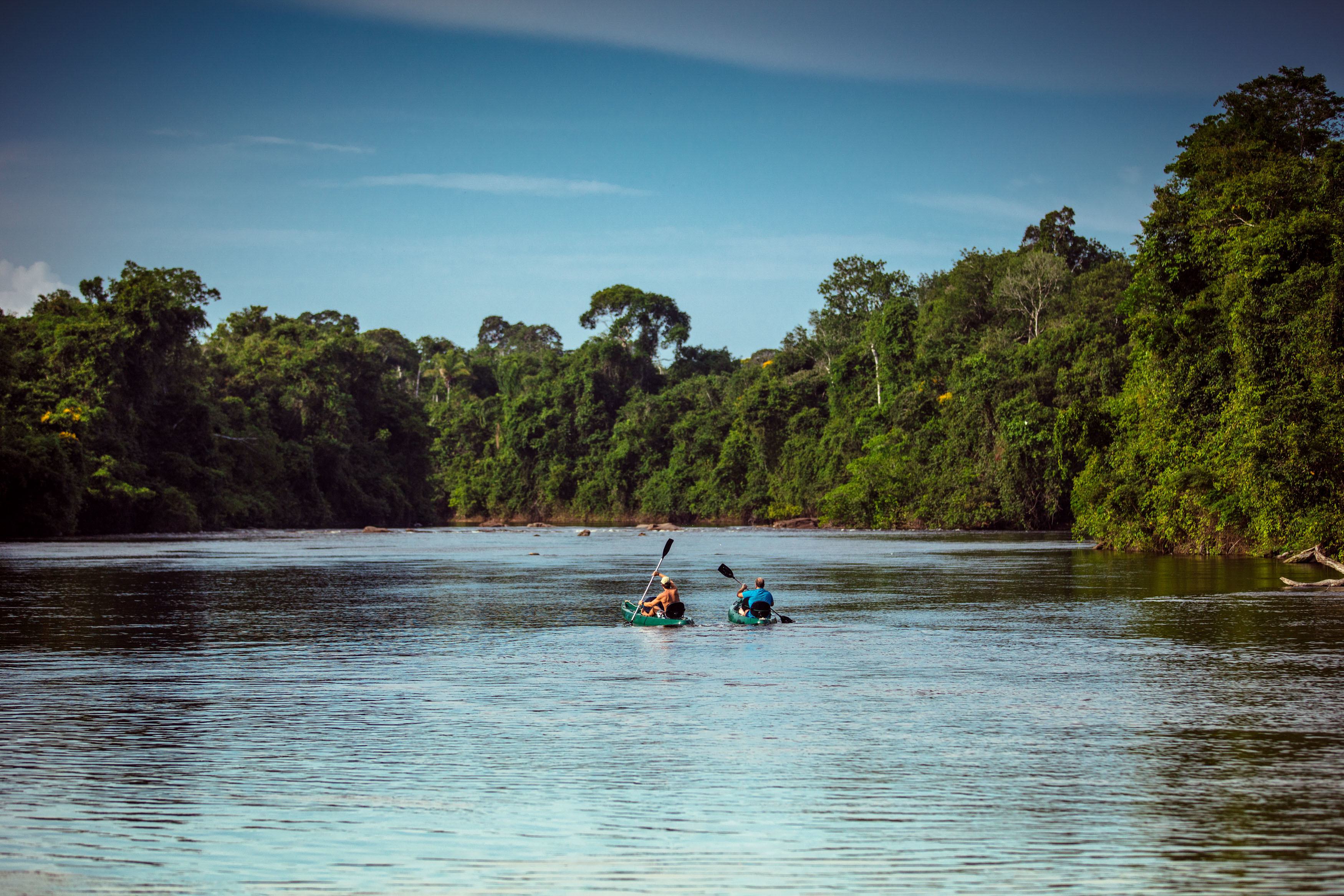 Canoeing on the River Cristalino is a very relaxing activity.
Since canoeing is a quiet, peaceful activity, it frequently provides excellent opportunities to observe birds and monkeys along the river banks. It is always a good idea to head down river, going with the current and enjoying the different scenery. The Cristalino reserves protect a very large area, so you can use the solitude to connect with the beauty of the location.
Another great option is to combine canoeing with hiking, walking a trail in the morning and returning to the hotel by canoe.
CANOEING IN THE FLOODED FOREST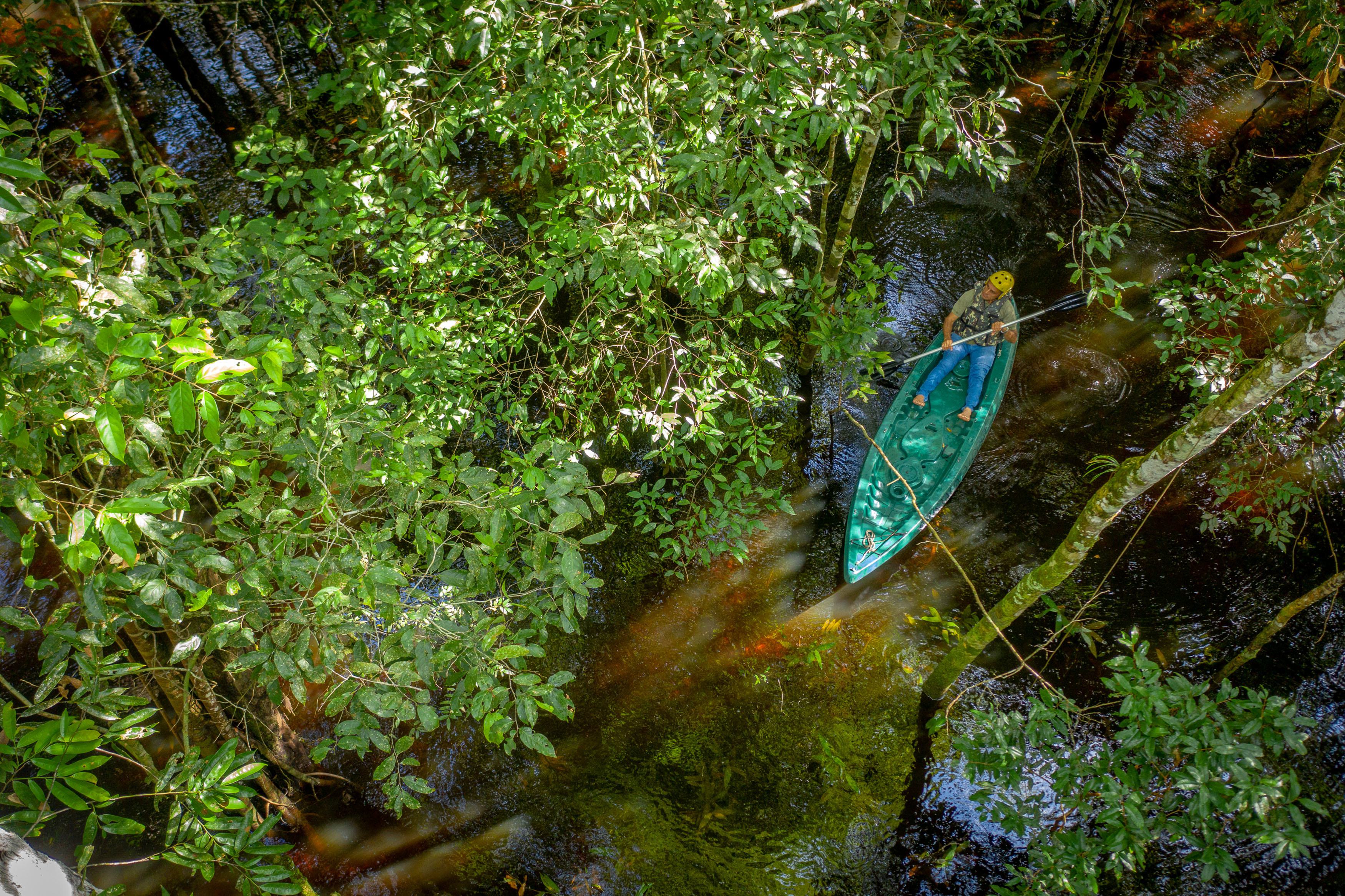 Canoeing in flooded areas of forest during the green season.
During the green season, from December to June, there are two additional canoeing activities on the list. One is on the 'Enchanted River', a narrow river of green water that runs through a magnificent terra firma forest whose foliage overhangs the river. And the other is canoeing over an old flooded forest, passing by ancient trees, where one is closer to the monkeys and birds in the canopy.
It is an experience that is not to be missed!