HOW DO I MAKE A RESERVATION?
To make a reservation, please use contact us with this form. Our team of specialists will help you design your perfect trip to the Amazon.
WHAT IS INCLUDED IN MY STAY?
Your stay at Cristalino Lodge include:
Transfers between the Alta Floresta airport (Code AFL) and the Cristalino Lodge.
Accommodation of your choice.
Breakfast and à la carte lunch and dinner, serving delicious Amazonian Cuisine.
Non-alcoholic beverages.
Aluminium water bottle as a courtesy of Cristalino Lodge.
Two daily tours, accompanied by an English-speaking guide, with all the equipment, boats and canoes (groups with a maximum of eight people per guide).
Exclusive access to the 11,399 hectares of the Cristalino Nature Reserve.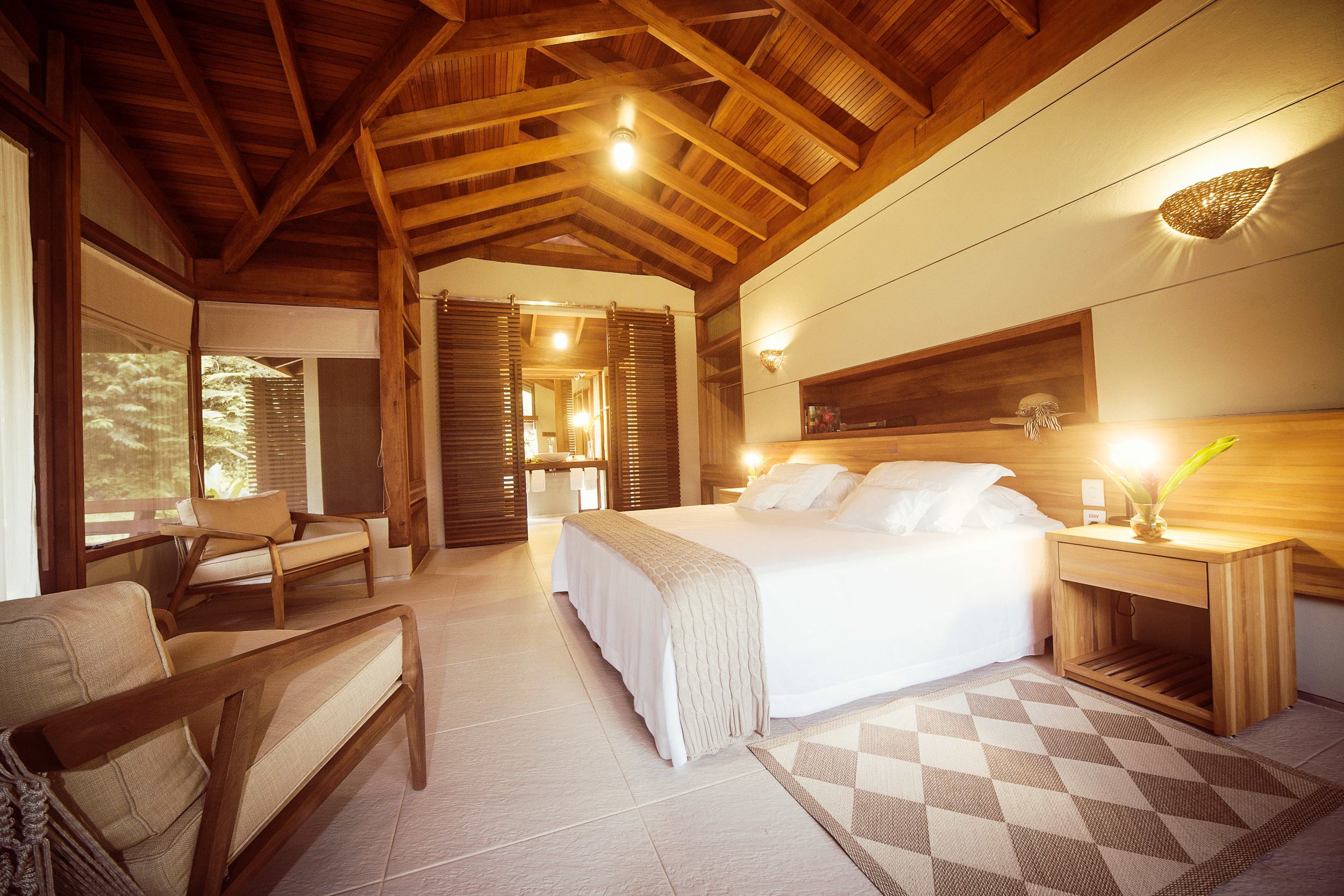 HOW DO I GET THERE?
Cristalino Lodge is served by the airport of Alta Floresta, Mato Grosso State, Brazil. It handles daily flights in large jet aircraft operated by Azul. You can book online your flight with Azul Airlines. Upon arrival in Alta Floresta, you will be welcomed by our team and taken on a 1-hour road trip, followed by a beautiful boat trip along the Teles Pires and Cristalino rivers, taking in the spectacular scenery of the southern Amazon.
CAN I CHOOSE THE TYPE OF PROGRAM I WANT TO PARTICIPATE?
Yes! Visit us as a family, with friends, as a couple or on your own. We offer a range of different experiences to cater to your interests and traveling style.
We also have program specifically designed for birdwatchers and photographers. Learn more.
WHAT IS THE RECOMMENDED STAY?
To enjoy everything that the Cristalino area has to offer, including tours of the Amazon rainforest, consider staying the number of nights indicated below:
Nature Tours: 4 to 5 nights
Birdwatching: 6 to 7 nights
Photography: 5 to 7 nights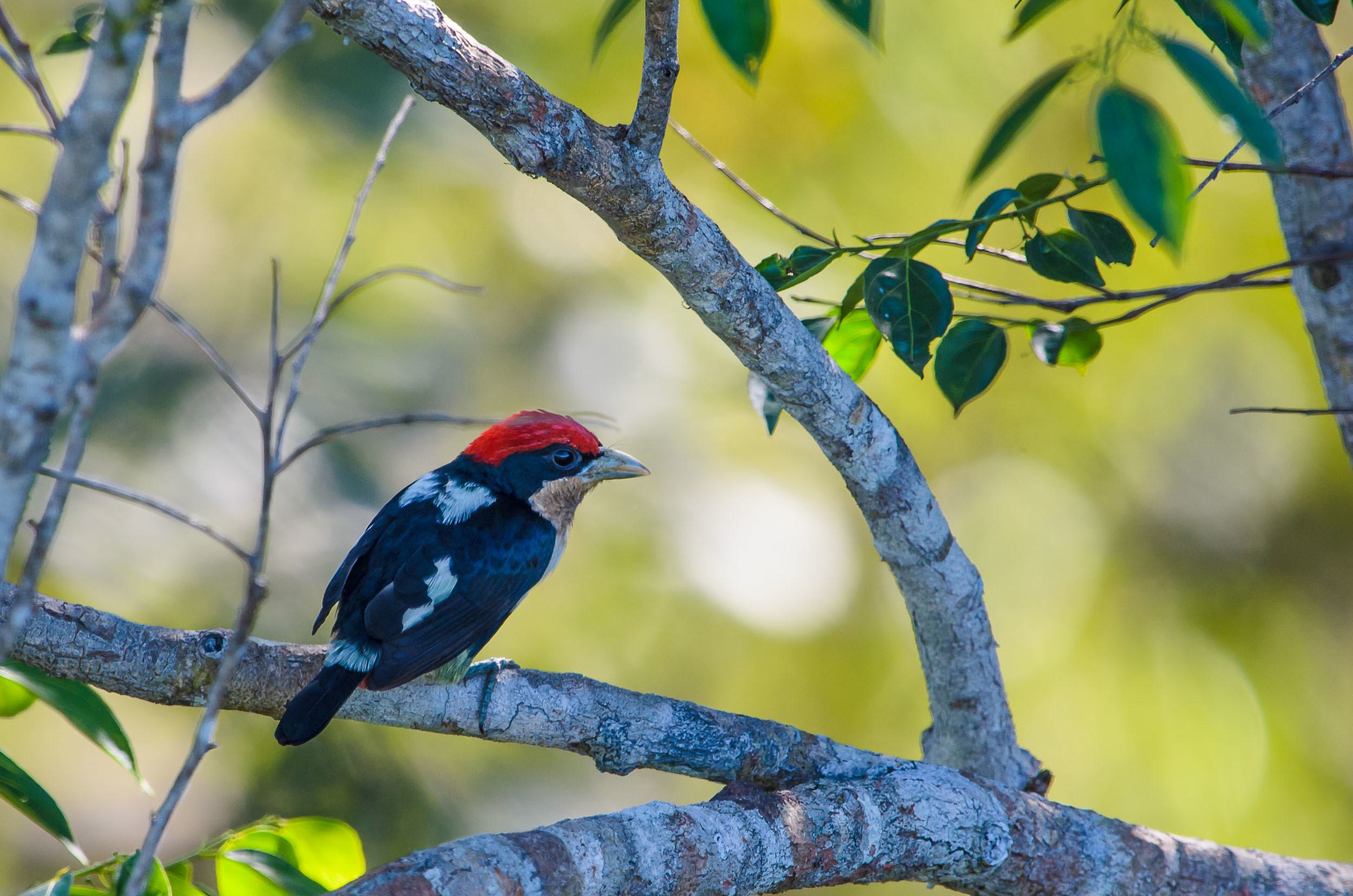 CAN I HIRE A PRIVATE GUIDING SERVICE?
The Cristalino Lodge tries to put people with similar interests in the same expedition group, up to a maximum of 8 people per group. However, guests can hire their own private guides, for an additional fee. This service must be scheduled in advance. Learn more about our guides.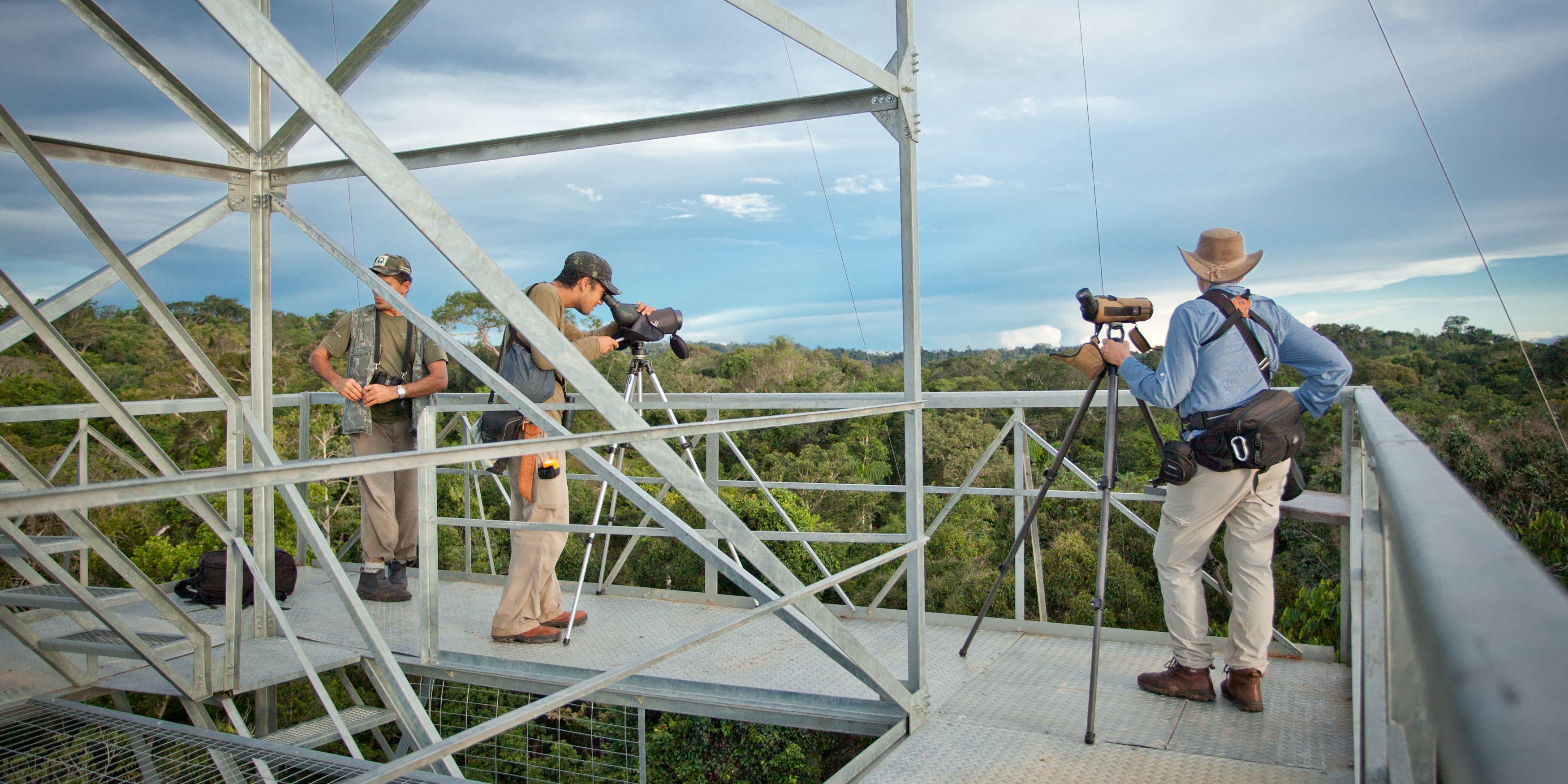 CAN I TRAVEL WITH MY CHILDREN?
Absolutely yes! The hotel welcomes guests of all ages. We have special activities for younger children, because we believe children can be positively impacted by rich nature experiences. Learn more about the program for families.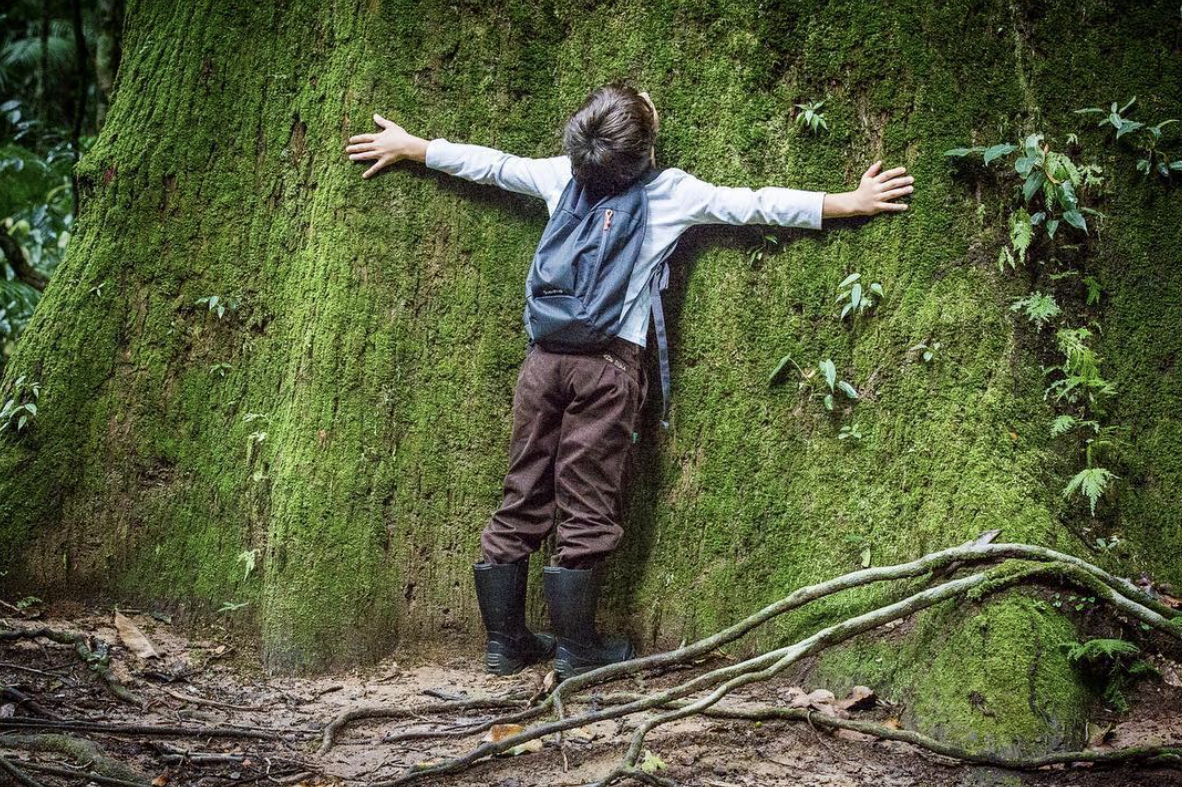 WHAT IS THE ALTITUDE OF CRISTALINO LODGE?
The Cristalino Lodge is situated at 247 meters above sea level. Some trails go up as high as 345 meters and offer splendid views of the undulating countryside.
DO YOU HAVE SAFE DRINKING WATER AVAILABLE?
Certainly! Drinking water is freely available to all the guests. You may refil your aluminium water bottle in the restaurant area at any time. Also, you will have drinking water available in your accommodation.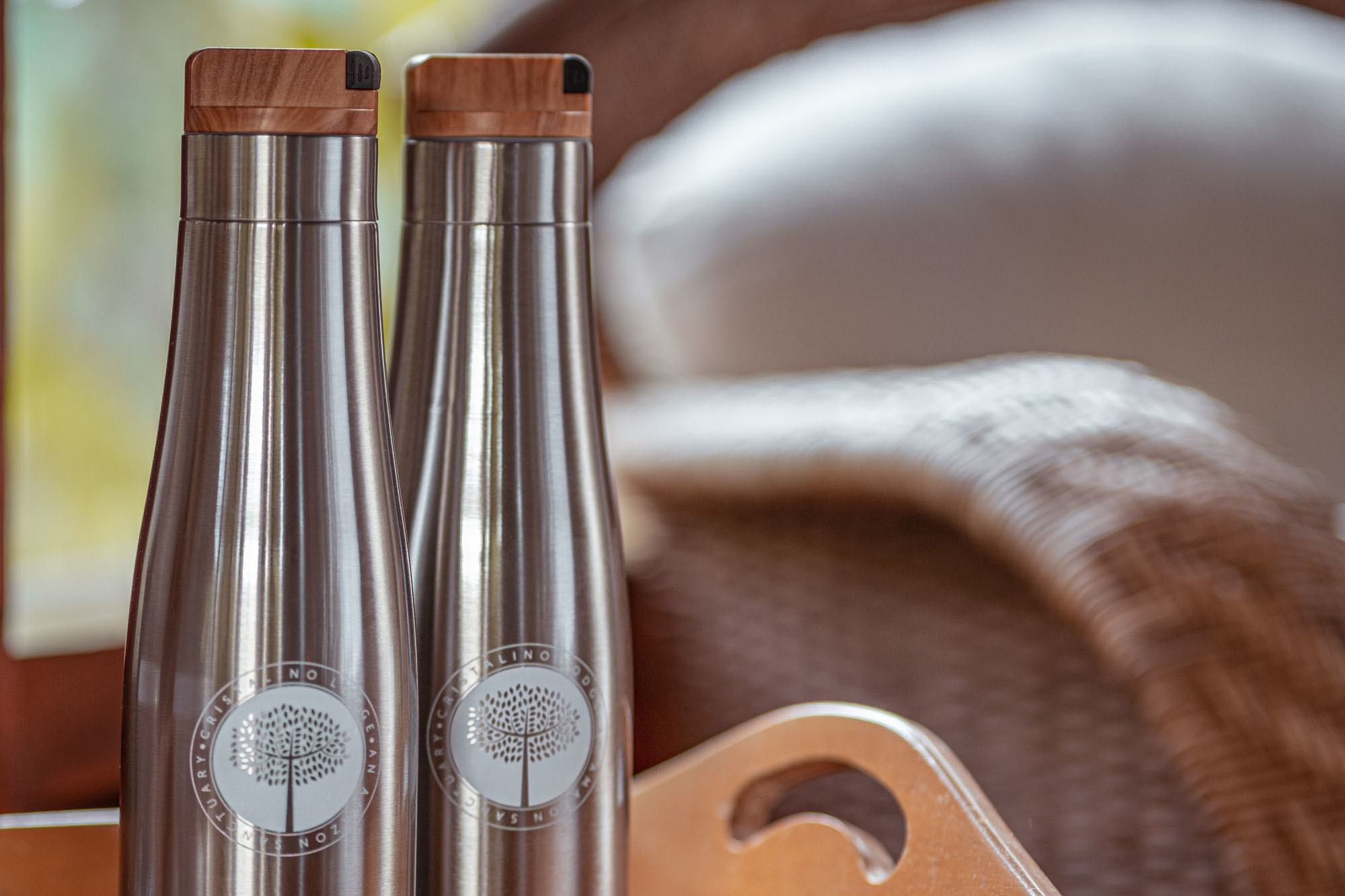 WHAT ARE THE HEALTH CONSIDERATIONS?
The activities at the Cristalino Lodge are suitable for people of all ages and require a low to moderate level of effort. In order to be able to enjoy all the opportunities available, the participants need to be in good health, and we recommend that you have a basic medical check-up before signing up for a visit. Participants should prepare for the trip by reading about the suggested activities and bringing the recommended clothing and personal equipment.
BEST TIME
Any time, really. For more information, see the climate and seasons.