EVENTS AND SPECIAL GATHERINGS
MEMORABLE EVENTS IN THE AMAZON FOREST
Cristalino Lodge provides the ideal setting for gatherings where the aim is to lead people into discovering an environment that will broaden their horizons, learning the rhythms of nature, invigorate, change behavior patterns and enjoy the experience.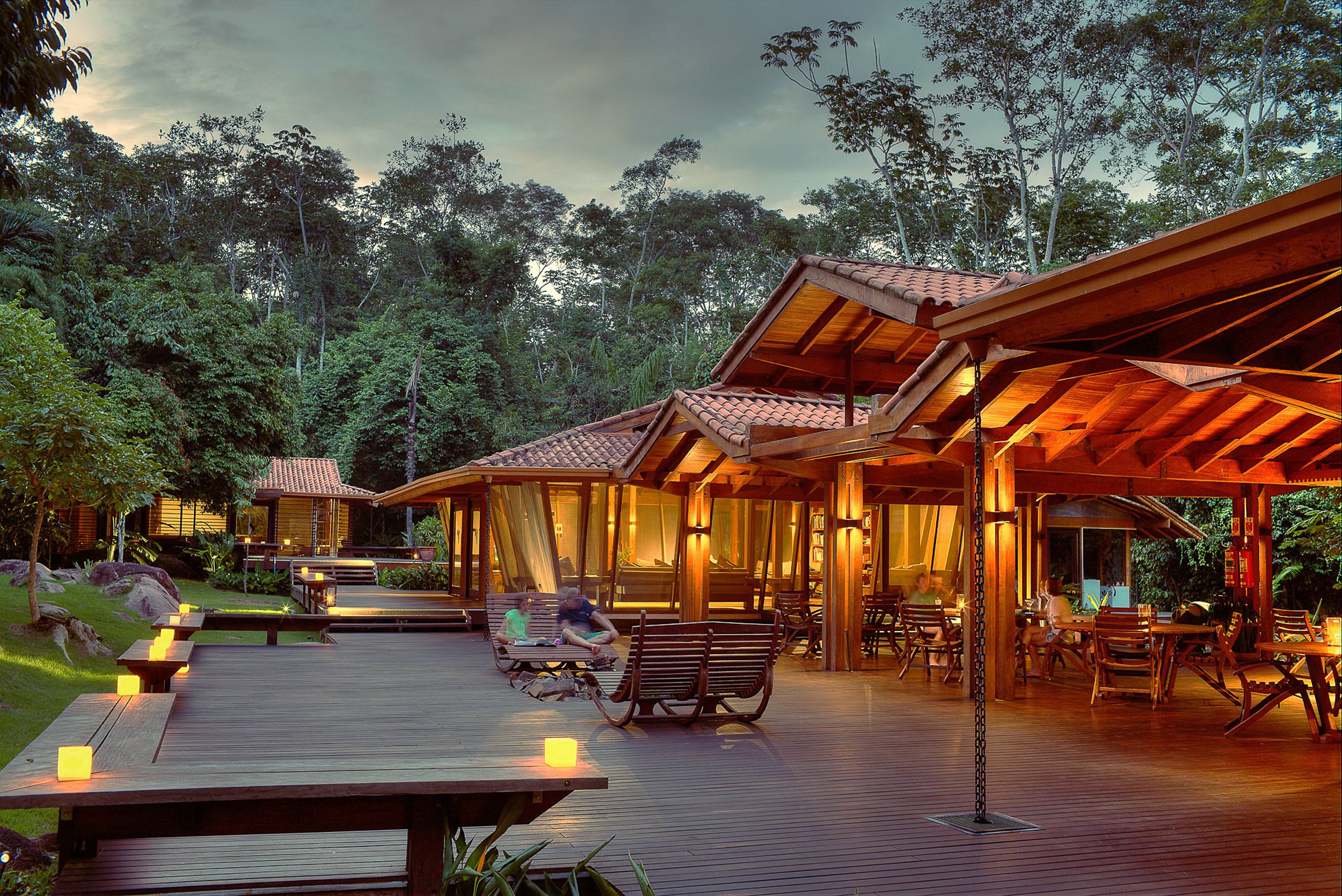 Around an open fire at the Cristalino Lodge, decorated with candles, is an ideal setting for special events and celebrations.
WHAT WE CAN OFFER

CELEBRATIONS
Family gatherings, weddings, celebrations and award presentations, reserving the entire hotel exclusively for a special group. The Cristalino Lodge has received the visit of royal committees and has held meetings for ambassadors, as well as dozens of family celebrations. Exclusive events are tailored to fit the specific requirements of your needs.

MEETINGS OF COMPANY LEADERS
At the Cristalino Lodge it is possible to hold board meetings, bootcamps or training sessions, with total privacy in a unique environment, which can also be combined with leisure activities. We have already hosted important leadership meetings, such as the Latin America Conservation Council, which brings together the CEOs of the largest companies in Latin America, as well as gatherings of leaders from different industries that look for inspiring and high impact gatherings at Cristalino Lodge.
AWARD PRESENTATIONS
Several companies have chosen the Cristalino Lodge for their award ceremonies, such as the Mitsubishi Rally, which celebrated the brand's anniversary.
WORKSHOPS
Workshops, such as Yoga immersions, literary gatherings, ecotourism trainings and photography workshops are frequently held at the Cristalino Lodge.
All you need is to give wings to your creativity and our events team will help you to make it come true.
FACILITIES
Cristalino Lodge presentation room, looking out at the forest.
Presentation room with projector and audio system, in a stunning location. We can provide different layouts for your needs.
Excellent bar and restaurant service that is flexible to the needs of the group.
Tours with specialized guides, in private groups, to supplement the unforgettable experiences of your visit.

CUISINE
A customized menu can be prepared for your visit, using fresh and organic ingredients from the Amazon.