SOPHISTICATED ENVIRONMENTS THAT RETAIN THEIR SIMPLICITY
At Cristalino Lodge, we believe in creating luxury out of the essential, rooted in the simplicity of nature. Our architecture is geared to the environment in which it is located, harmonizing the former with the latter, never the other way around. All our buildings were designed to make the most of the Amazon forest location.
RENEWABLE MATERIALS
Architecture in the Amazon naturally makes us think about responsible stewardship and using renewable materials in a sustainable manner. The certified timber from renewable forests, used in our buildings, combines coziness and harmony with the surroundings. Each element is integrated with the others, like the functional charm of the wooden louvered screens protecting our guests from the sun.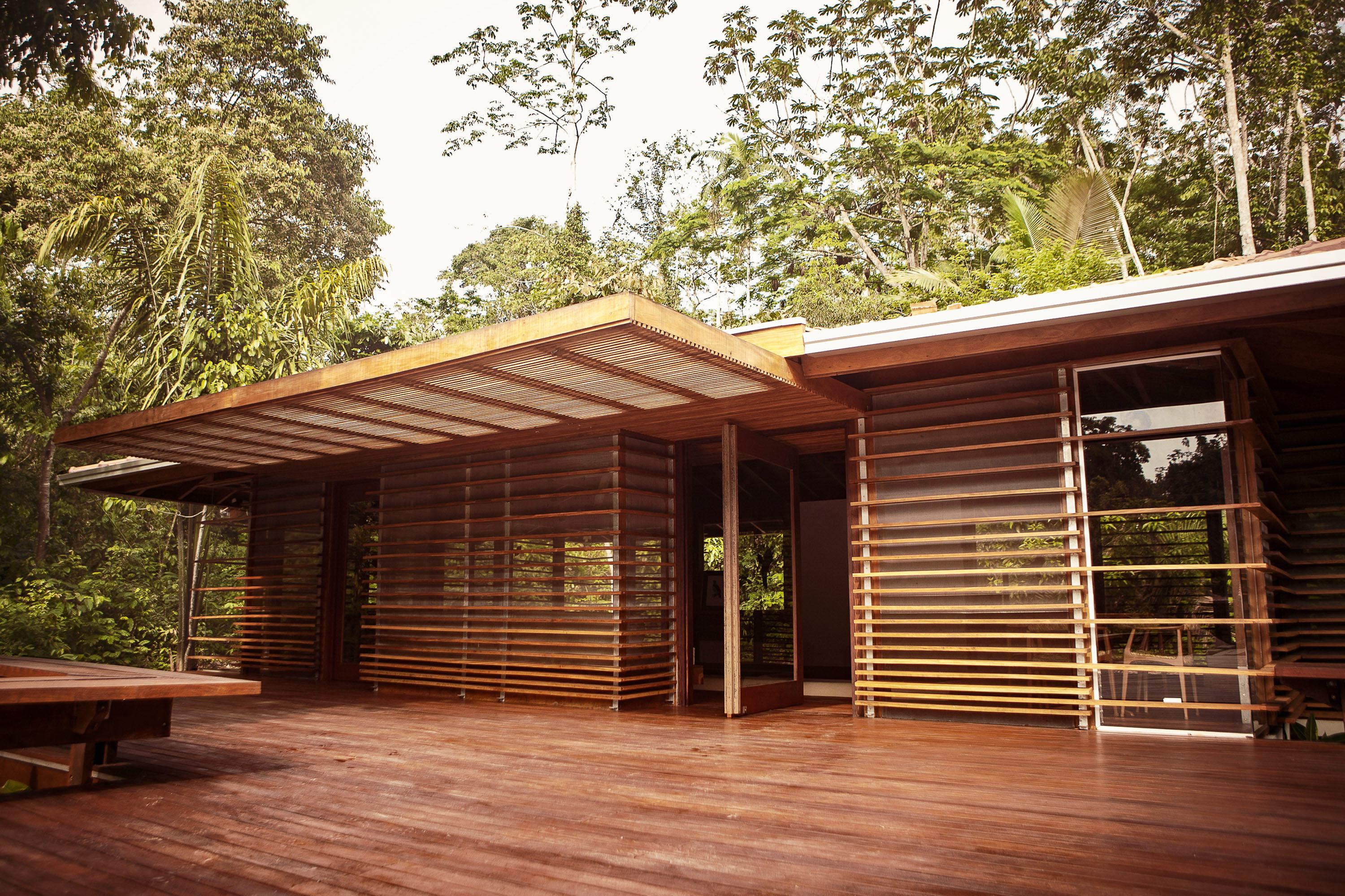 Architecture that makes use of screens, large windows and renewable materials.
VENTILATION SYSTEMS
Before building the bungalows, we studied the surroundings and weather conditions and created areas with permanent ventilation. Through the ceiling air vents, the bungalows enjoy continual air circulation that harmonizes with the context.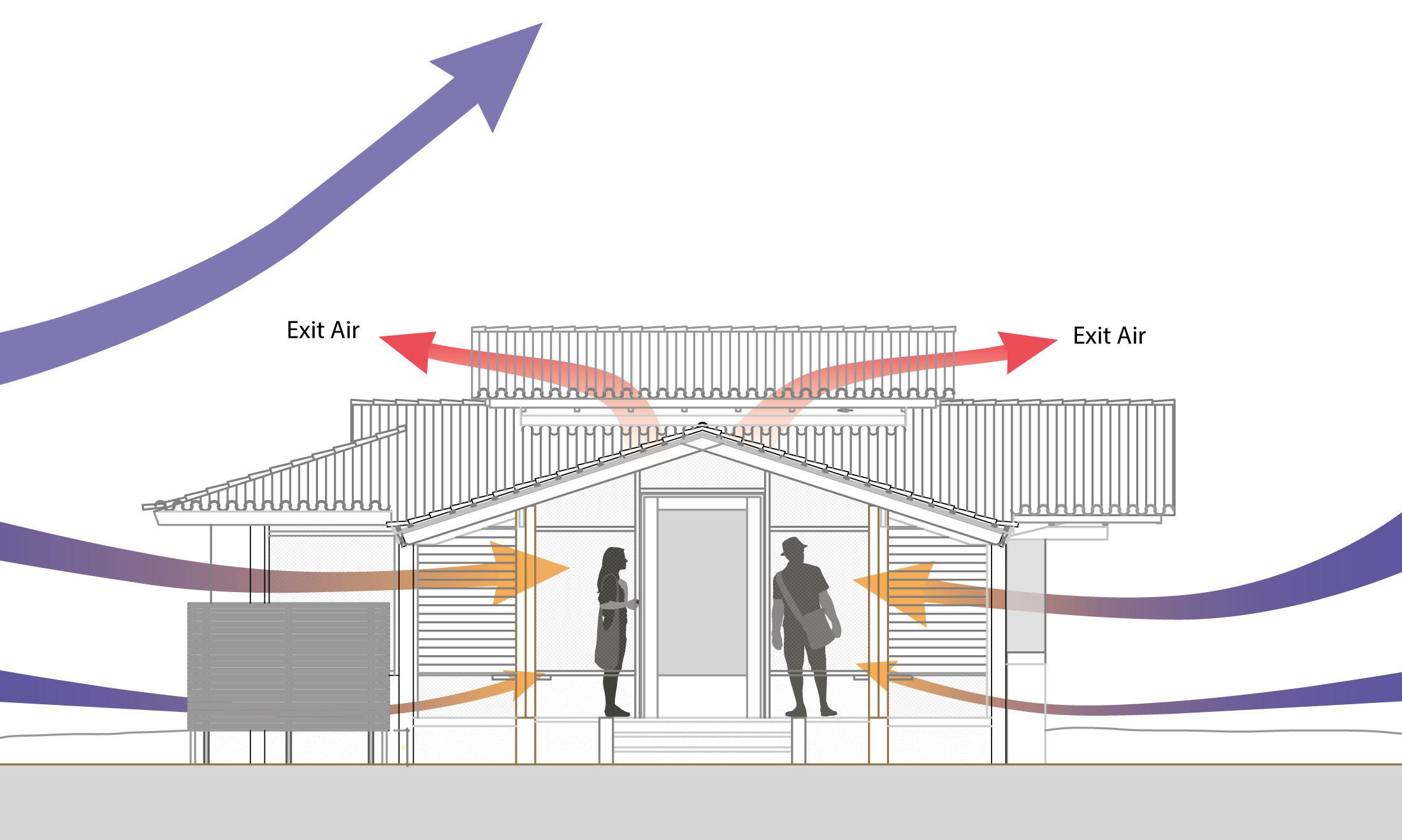 Bungalow air circulation system.
ENVIRONMENTAL RESPONSIBILITY
Energy studies were also conducted prior to the installation of solar panels. These provide the power for the accommodations. We also use permaculture techniques and effluent systems that treat all the water used in the hotel. We believe in technology transfer and pass on our knowledge to the local community, so they can live and work more efficiently and sustainably.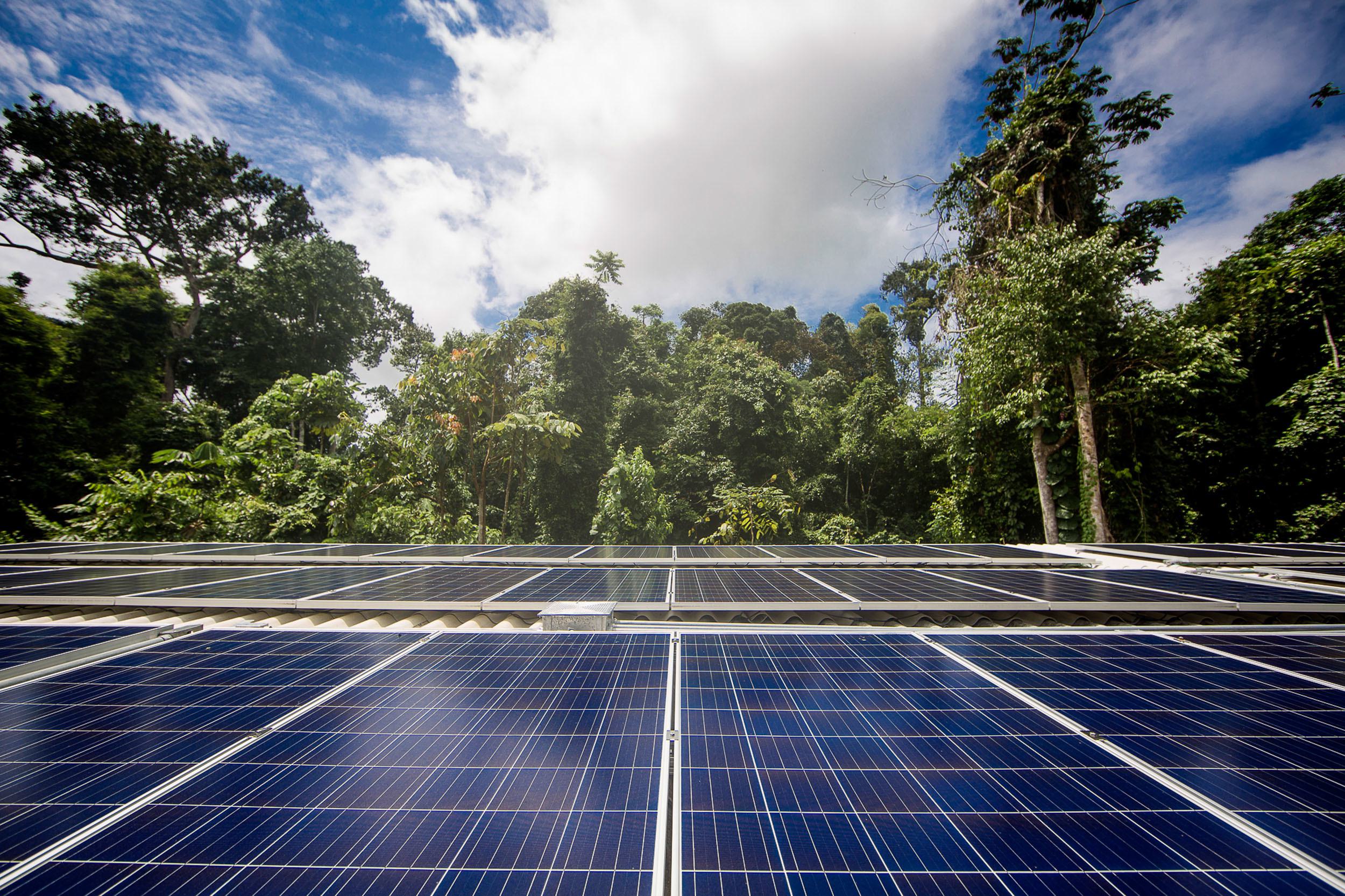 Solar panels at the Cristalino Lodge.
AWARDS
Cristalino Lodge has been awarded the TripAdvisor GreenLeaders Platinum badge, the program's highest category. This is currently the world's largest hospitality rating program, evaluating facilities and sustainability practices around the world. It was developed in partnership with the U.S. Green Building Council, United Nations Environment Programme and Energy Star. Cristalino is also a winner of the Sustainable Vision Award, presented by the Brazilian Luxury Travel Association. Learn more about these and other Cristalino awards & affiliations.